2011 Truckee Photos
The
2011 Truckee Photos
page features the 2011 Monthly Photo Contest Winners. The contest in 2011 started in June, 2011, so there will only be seven winners for 2011.
At the end of each month, based on visitor ratings and comments, I will choose my favorite submitted photo of the month, and I will feature the photo on this page until the end of each year, AND on the Truckee Travel Guide
HOME PAGE
, along with photo credit to the Photographer until a new Monthly winner is chosen!
At the end of each year, the Truckee Travel Guide Facebook Fans will get to vote on all the Monthly winners to determine an "Annual Photo Contest Winner".


Annual Photo Contest Winners will receive:


Their Photo/Photo Credit featured on the Truckee Travel Guide Home Page for the year, until a new Annual Winner is chosen


Their Photo/Photo Credit featured on the Truckee Travel Guide Annual Photo's Winner Page


and....Best of all, a choice of Gift Cards (approx. value $100) for Restaurants in Truckee / Shopping in Truckee / Fun Activities in the Truckee area.
---

June 2011 Photo Winner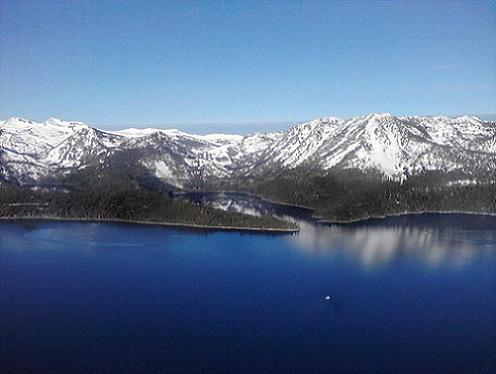 June 2011 - Photo Contest of the Month Winner:
Tiffany Watts, of South Lake Tahoe

Emerald Bay, Lake Tahoe as seen from a Hot Air Balloon - Cascade Lake can be seen at the Far Left of the picture.
See more of Tiffany's Hot Air Balloon Photo's on my Hot Air Ballooning Page!)


---

July 2011 Photo Winner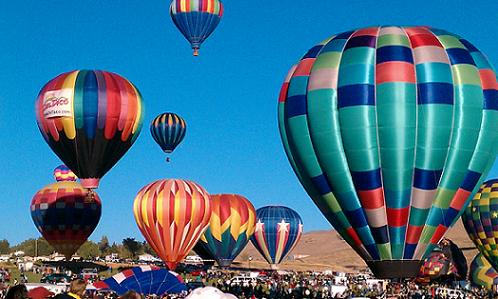 July 2011 - Photo Contest of the Month Winner:
Ryan Storz of Benicia, California


2010 Great Reno Balloon Race
For More Information see:
---

August 2011 Photo Winner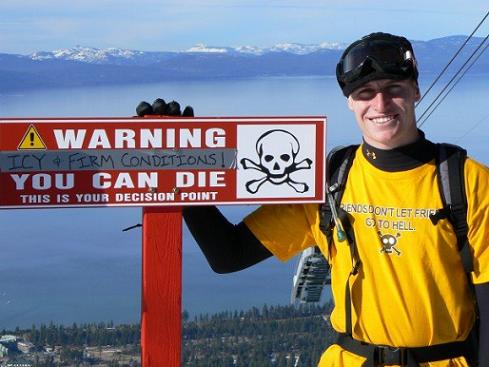 August 2011 - Photo Contest of the Month Winner:
Dan McCready of Wichita Falls, Texas

Dan standing next to a Ski Resort Warning Sign at Heavenly Mountain Resort.
Dan is one of my son Ryan's good friends, back when they both went to Roseville High School, in Roseville, California. He is now a Pilot, and a 1st Lt for the United States Air Force! This picture was taken during Christmas Break in 2006, and is of Dan standing next to a Warning Sign at Lake Tahoe while snowboarding. The view of Lake Tahoe in the background is spectacular!!
What I loved about this photo also, is that Dan's T-shirt has almost a matching warning sign - same skullhead with a warning that "Friends don't let Friends go to Hell".
Dan's winning photo will be featured on the Truckee Travel Guide Home Page during the month of September 2011. I've also used a couple of Dan's photo's on my Paintball page that are awesome!!


---

September 2011 Photo Winner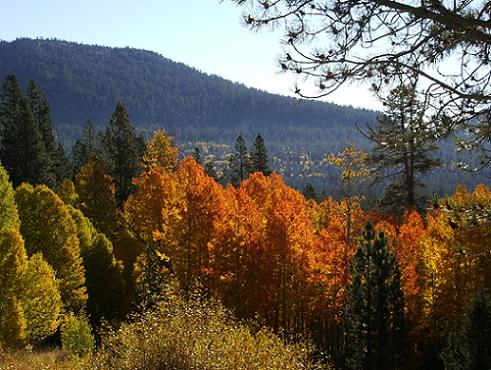 Hope Valley - Hwy 88 between South Lake Tahoe & Kirkwood
Photo Credit: Keith Thomas of Truckee, CA
(otherwise known as Mr. Truckee on Facebook)

Check out more of Keith's photo's on my "Fall in Truckee" page!


---

October 2011 Photo Winner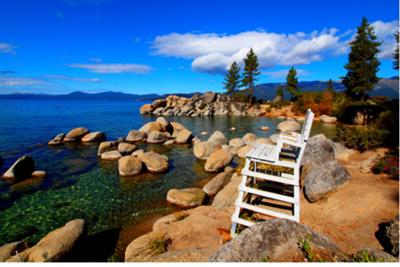 The Quiet Beauty of Sand Harbor in October!
Photo Credit: Gwen McCarthy of Palm Coast, Florida

Gwen shared three additional photo's of Sand Harbor on her Photo Submission page, which has already received a few comments! Commenting is easy to do!
To find out more about Sand Harbor, at Lake Tahoe check out my Sand Harbor State Park Page!


---

November 2011 Photo Winner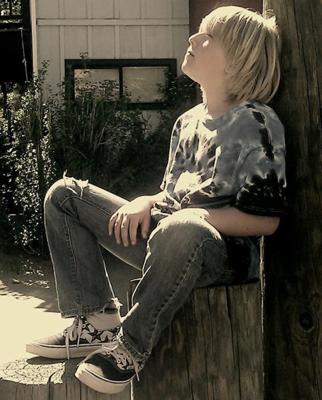 A Day Trip to Kings Beach
Submitted by Tracy McClure of Granite Bay, CA, a picture of her son, Mason, age 9


---

December 2011 Photo Winner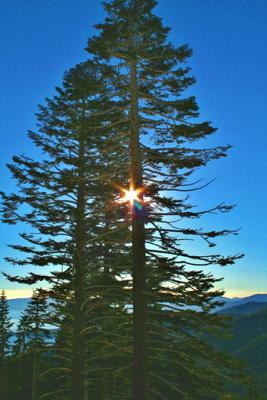 Happy Holidays by Alena Grace Saporsky of Reno, Nevada
This was a photo taken above
Lake Tahoe
. I love how the sun shining through the trees captured a perfect star.
Alena shared three more photos on her
Happy Holidays
page.
---

SUBMIT YOUR PHOTO'S to be considered for the Truckee Travel Guide's next Monthly Photo Winner!!



---
Return to Truckee Photos

Return from 2011 Truckee Photos to Truckee Travel Guide Home Page


---