Truckee Beaches
For Beach Lovers, there are several great Truckee Beaches at Donner Lake to choose from, as well as some nearby Lake Tahoe Beaches. The views are incredible from all of the beaches, and the stress of life rapidly vanishes while hanging out at the beach.
One of my good friend's family owns a cabin on Donner Lake, so I am able to go as a guest to the Donner Lake Private Property Owner's Beach which is great!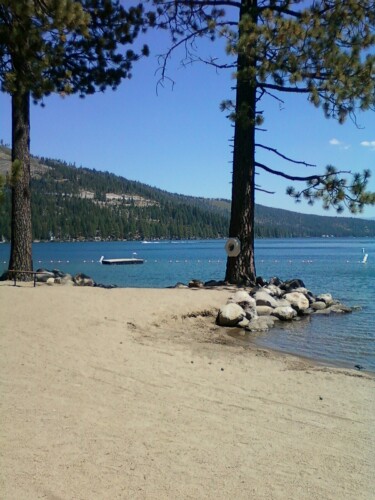 ---

Truckee Beaches Map
There are four main Donner Lake Beaches, that will be covered in detail on a devoted page for each beach: 

View Truckee Beaches in a larger map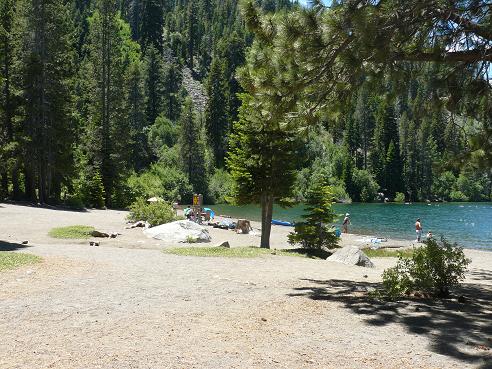 China Cove Beach is a nice beach area in the  China Cove area of Donner Lake that is accessed through the Donner Memorial State Park
---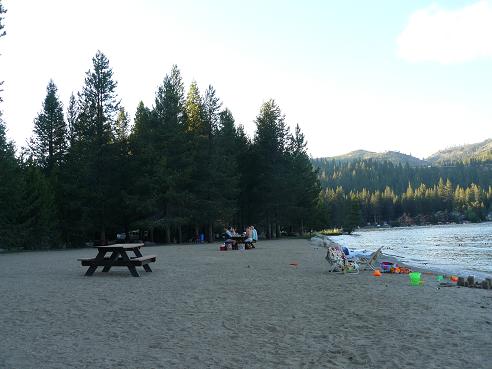 Donner Lake Property Owners Private Beach 
Homeowners Private Beach for Donner Lake Residents
 2023 Opening Day is TBD but usually the end of May
2023 Closing Day is TBA - but typically the last Sunday in September
---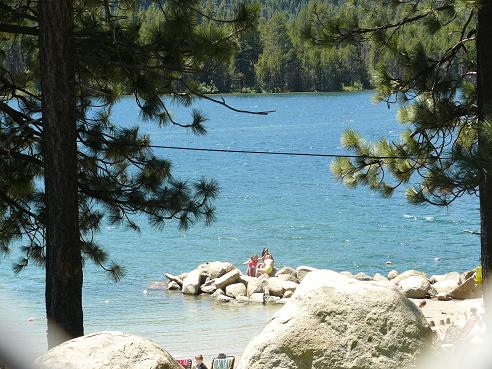 Homeowner's Private Beach for Tahoe Donner Residents
 2023 Opening Day is TBA (Typically May)
2023 Closing Day is TBA (Typically October)
---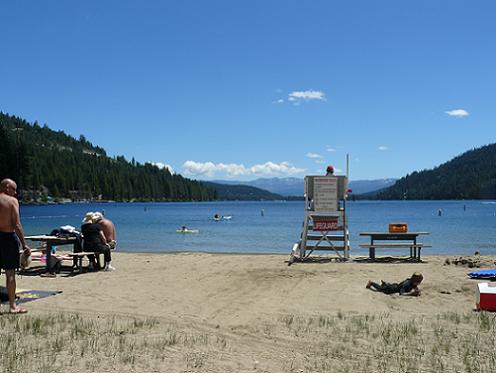 West End Beach at Donner Lake in Truckee is a 10 acre day use beach facility with amazing views and lots of amenities!
There are also lots of beaches available at the other Truckee Lakes, such as Boca Reservoir. While I have seen dogs playing on West End Beach during the off seasons, we used to always take our dogs over to Boca as there were lots of places that were not very crowded.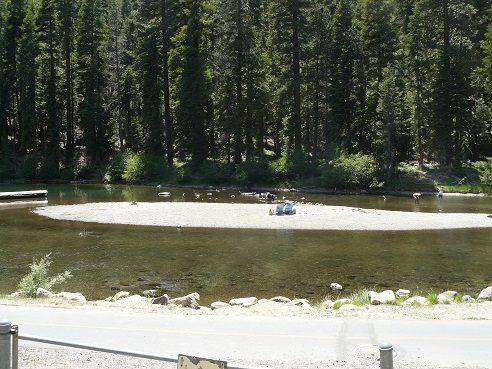 There are also some great beach type areas along the Truckee River to hang out at. The best way to check out the best spots is to take a River Rafting trip from Tahoe City at Lake Tahoe to River Ranch.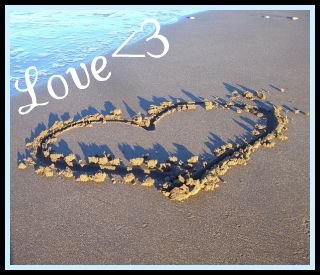 Hanging out at one of the Truckee Beaches is just a fun and relaxing thing to do during the amazing Truckee Summers!
---

Lake Tahoe Beaches
I will also be looking at some of the Lake Tahoe Beaches which are a close drive and well worth the trip. My personal favorite is Sand Harbor Beach in the Sand Harbor State Park.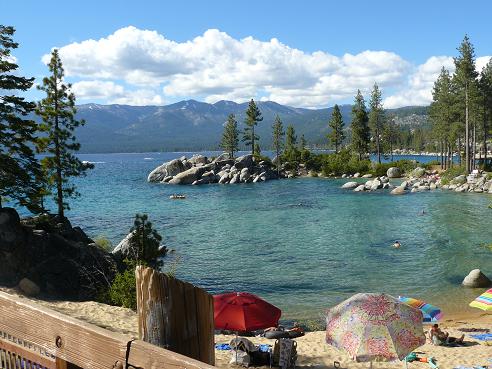 Sand Harbor
Photo Credit: Leigh Storz, Owner of Truckee-Travel-Guide.com