Truckee Art
I Love Truckee Art! I have always had a creative personality, and thus have been drawn to hobbies such as Interior Design, Landscape Design, Photography, and Web Design.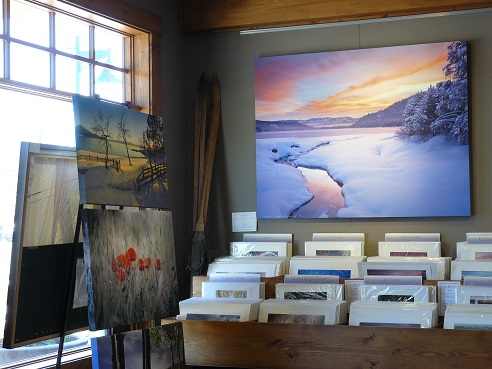 I love Stained Glass, and would like to take some classes one day to learn how to do it. I have always been in awe of the talent that Artists have! My Mom's Mom, was an amazing artist, and I have a painting in my office that my Mom did, so I guess I inherited some of their talent!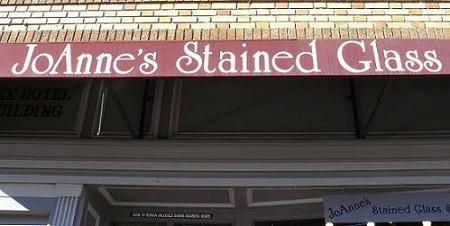 Joanne's Stained Glass in Truckee, California


---

I think that Art is what typically can turn a House into a Home by personalizing the House and letting the owner's personality shine through. I'm a big fan of pottery, and have quite a bit of "garden art" in my backyard.
Spend an afternoon exploring the shops and Art Galleries, and you will quickly learn why Truckee Shopping is the Best!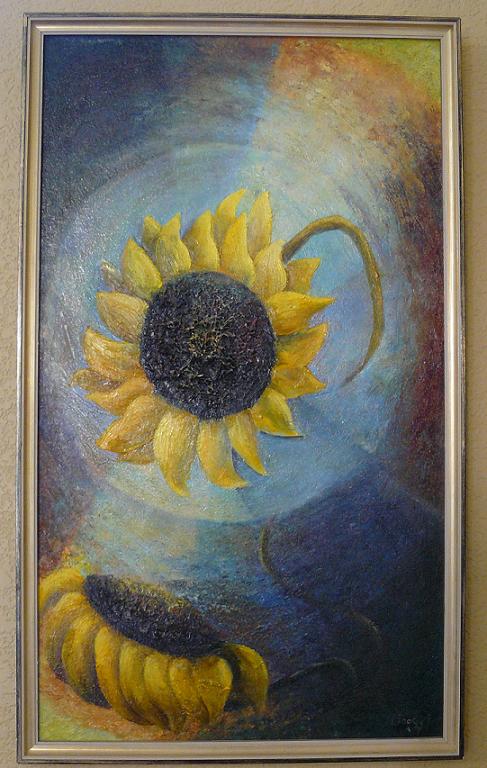 Sunflower Painting
My parents bought this Sunflower Painting when we lived in Australia when I was in Elementary School. I had always loved it, and my Mom ended up giving it to me a few years back. Yeah!! The middle of the sunflower is about 1/4 inch thick of paint to give it the texture of the seeds.


---

Truckee Art Galleries and Stores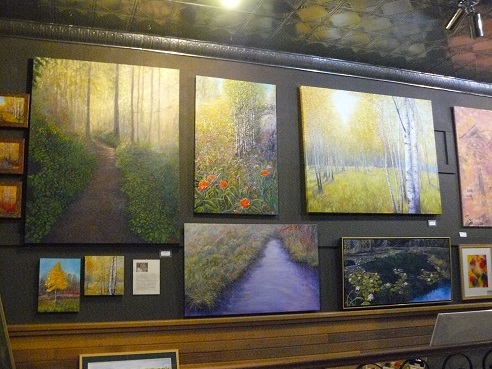 Here is a list of some of the Art Galleries and Stores that the Truckee Travel Guide will cover in detail:


Alpine Mountain Systems




Art Obsessions Gallery
Bolam Gallery




Carmel Gallery




Carole Sesko Contemporary Art




Drake & Lulu's Art Shed




Double Diamond Jewelry (Resort at Squaw Creek)




Double Diamond Jewelry




Gioielli




Glasform Glassblowing




Joanne's Stained Glass and Gallery




La Galleria




Riverside Studios




Spirit Interior Design




T Pots Pottery




White Buffalo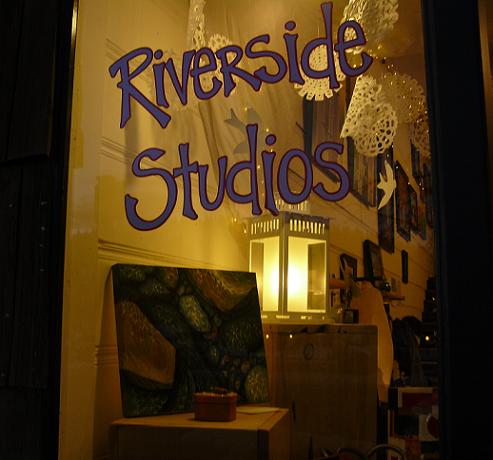 Photo: The outside of Riverside Studios - I absolutely LOVE this place!