The Truckee Travel Guide will give you insider tips to all things Truckee!

The Truckee Travel Guide will prove that boredom is NOT an option in Truckee, California!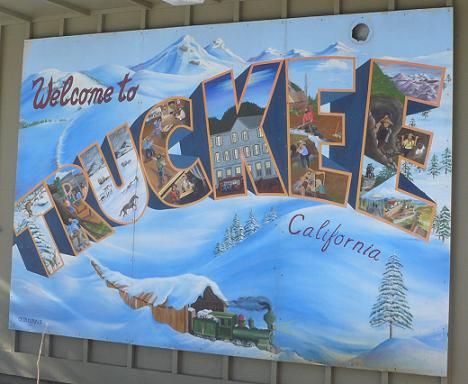 Whatever the Truckee Season of the year, there is plenty to see and do in Truckee. From the unbelievable beauty of the Mountains surrounding Donner Lake and the area, to the charming Downtown Truckee Commercial Row full of quaint shops and restaurants to explore.
With two Ski Resorts in town (Northstar California and Tahoe Donner), and the Truckee River which provides opportunities for river rafting, fly fishing, and kayaking, countless lakes and beaches, including nearby Lake Tahoe, golf courses and hiking & biking trails in abundance, you will never run out of things to do! Truckee is the perfect place to take YOUR California Vacation! 

Truckee is located close to Reno, Nevada, and the North Lake Tahoe cities of Tahoe City, Kings Beach, Incline Village as well as Olympic Valley where Squaw Valley, USA is located. (Now called Palisades Tahoe) These nearby Cities offer additional shopping, dining, and recreational opportunities!
My family lived in Truckee for four years. We loved it! It is my favorite place to live, and I'm glad that my best friend has a cabin on Donner Lake that we visit as often as possible. We still travel back to Truckee to visit every chance we can get. I would have loved to move back to Truckee or Tahoe City, but unfortunately I'm priced out of the real estate market.


*****
Below, I'm featuring a Truckee Non-Profit Organization or Lake Tahoe Non Profit Organization here, along with their Mission Statement!
Featured Non-Profit Organization
Lake Tahoe Wildlife Care, Inc.
Photo of Baby Tahoe courtesy of the Lake Tahoe Wildlife Care

Mission: We are an independent, nonprofit volunteer organization whose function is to raise, rehabilitate, and release orphaned and injured wild birds and animals.

Lake Tahoe Wildlife Care -

Currently, they have I believe 11 Bear Cubs among all their other animals, so donations to help with food and vet costs is always welcome!
Please check out my Truckee Non Profit Organizations and Lake Tahoe Non Profit Organizations pages. Find an organization that touches your heart and get involved - donations, volunteering your time to help, or just helping them spread the word are all appreciated! Everyone can do something to fit their time and budget!
There is always something to see or do, or some fun event taking place in Truckee. (see Event Calendar) There is a great mix of restaurants in town, and lots of options for hotels to stay at depending on your budget. The Truckee Travel Guide will give you all the details you need to make your visit, or vacation a memorable one.
The summer weather in Truckee is perfect, and the fresh air and the smell of pine trees in the air is heavenly! The snow on the pine trees after it stops snowing in winter, and the sun comes out, is just breathtaking! And the leaves changing colors in Fall are gorgeous!
The people in Truckee are so friendly, and the town has a laid back comfortable, and casual atmosphere that makes Truckee the perfect place to vacation and travel to. The stress of day to day living disappears when surrounded by the beautiful scenery in and around the Truckee area.
Whether you travel to Truckee for a day trip or an extended vacation, or are a lucky part-time, or full-time resident of Truckee, some of the activities outlined in the Truckee Travel Guide not to be missed are:
Favorite Truckee Summer Activities include: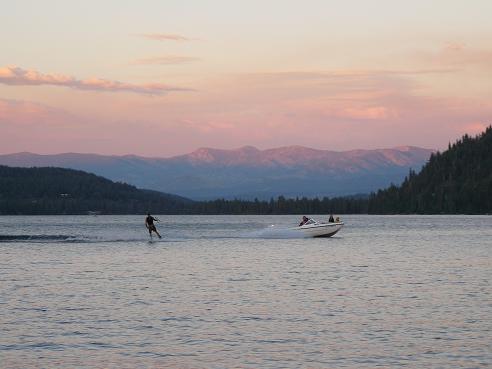 *****
Favorite Truckee Winter Activities include: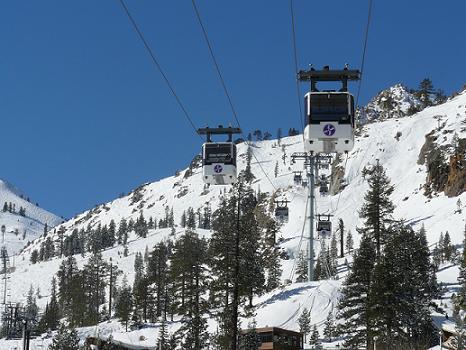 *****
The Truckee Travel Guide website was started on Jan. 9, 2011. Approximately 500+ pages are planned for the site. You can check out the TTG Site Map for a quick way of seeing which page have been completed, and which pages are still to be done. Here are some highlights of what is planned: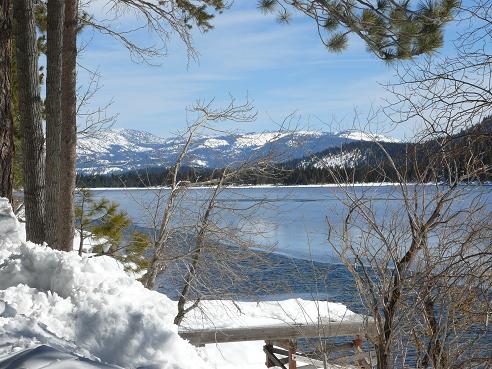 I plan to start out with an overall outline, and then fill in the specifics. This will be a Content Intensive Comprehensive Site about ALL things Truckee!

Lots of

Truckee Pictures

and

Truckee Videos

are planned to capture the beauty of the Truckee area. Unless noted otherwise, all photographs were taken by Leigh Storz, Owner of this website. Photo credit will be given on all pictures not taken by myself.




Opportunities to share YOUR Favorite Truckee Travel and Vacation Stories are available from the

Your Truckee Story

tab. Specific Forms are being placed on individual pages shortly, and linked to this page.




Advertising opportunities

are now available on the Truckee Travel Guide website with the options of Business Directory Listings, Featured Pages, Category Sponsors, and Site Sponsors. Free Business Directory Listings and Featured Pages are available for all

Truckee Non Profit Organizations

,

Lake Tahoe Non Profit Organizations

, and

Truckee Churches

, as my way of giving back to the community.



Please bookmark this site, and check back often!
*****
Oct 22, 23 06:39 PM

Find Truckee Travel Guide on Pinterest and Follow our many Pinterest Boards for Truckee Photos and Lake Tahoe Photos!.

Oct 21, 23 02:02 PM

The Truckee Travel Guide is an insider's guide on Truckee Hotels, Truckee Restaurants, and things to do in the Gorgeous Mountain Vacation Destination town of Truckee, California close to Lake Tahoe.

Jun 23, 23 11:37 AM

Donner Lake in Truckee has so much to offer residents, visitors, and those looking for Donner Lake Vacation Rentals!