Holidays in Truckee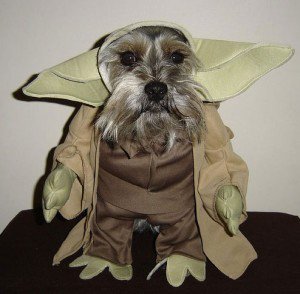 Holidays in Truckee are so much fun! As an Army dependent, I grew up around the world and the country, and lived a lot of different places. One of the hardest places for the holiday's was the four years when I lived in Canberra, Australia. I absolutely loved it, but I could never quite get used to having Christmas in the summertime! Before moving to Australia, I spent four years in Arlington & McLean Virginia, while my Dad worked at the Pentagon, so we were used to having snow during Christmas.
One of the reasons why Holidays celebrated in Truckee were such fun to me, was my kids were still young and so the holiday's were so much fun for them. As an employee of the Truckee Donner Recreation & Park District, everyone pitched in and volunteered to help out with all of the holiday events. My kids got to help hide the eggs for the Easter Egg hunt, and got to be in the Haunted and Not so Haunted houses for Halloween. And having a "White Christmas" is just always the best!!


One thing to keep in mind with Truckee Holidays, is that with the influx of visitors to town, the grocery stores will be more crowded, and there will be lots more traffic in town. If you live in Truckee, plan on getting your shopping done, before the crowds hit town, and plan some extra time for driving if you have to get out, especially on the weekends. In winter, be cautious as not everyone knows how to drive in snow! Checkout my Winter Driving Tips!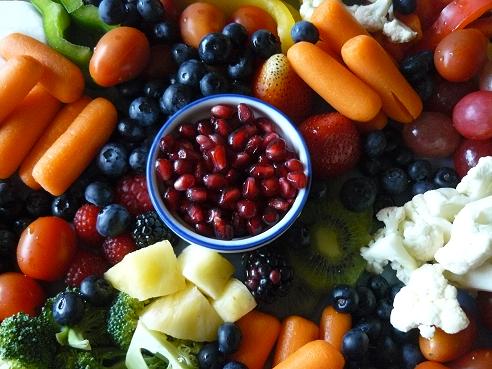 Fruit & Vegetable Tray made, and photographed by Leigh, Owner of Truckee-Travel-Guide.com
Fruit and Vegetable Trays are easy to make and are a great healthy option to add to all of your Holiday Parties! Pick your favorites, and try not to put "like" colors next to each other, put small items like nuts & seeds in small dishes, and sprinkle small things like blueberries and olives on after your platter is finished. I've even built them taller by including dip in a wine glass, and then building the fruits and vegetables up around it. Get creative!
On my Holidays and Observances website, I've done a devoted page on Tips on Making Produce Trays! Check it out - these are always the hit of the party!

---
My sister, Kerry Bacon, who has a Science degree in Dietetics, and has created a website called "Healthy Diet Habits", will be helping me with this section and giving advice on how to prepare Healthy Holiday Meals!

See also: Healthy Holiday Tips for some great tips related to food, habits, and coping for the holiday season!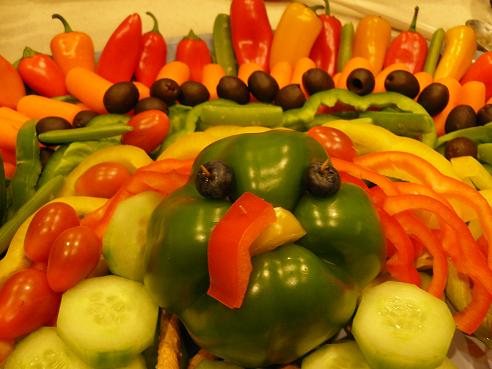 Vegetable Turkey Tray - try to have "fun" with your Holiday Food! This is great to do for Thanksgiving!

Holidays in Truckee: (dates without a year, are the same date each year) As pages get done, they will be linked up below.
New Years Day

- January 1

Martin Luther King, Jr. Day - January 16, 2023

Chinese New Year - January 22, 2023

Groundhog Day - February 2

Super Bowl Sunday

 - February 12, 2023 - This is not a Holiday, but it is an annual event, where friends & family get together to watch the game!

Valentines Day

 - February 14

Presidents Day - February 20, 2023

St. Patrick's Day

- March 17

Easter

- April 9, 2023

Earth Day

- April 22

Cinco De Mayo - May 5

Mothers Day

 - May 14, 2023 (Second Sunday in May)

Armed Forces Day - May 20, 2023

Memorial Day

- May 29, 2023 (Last Monday in May)

Father's Day

- June 18, 2023 (Third Sunday in June)

Independence Day

- July 4

Labor Day

- September 4, 2023

Oktoberfest Events

in Truckee/Tahoe - Squaw Valley (TBA), Tahoe City (TBA), Camp Richardson in South Lake Tahoe (TBA)

Columbus Day - October 9, 2023

Halloween

- October 31st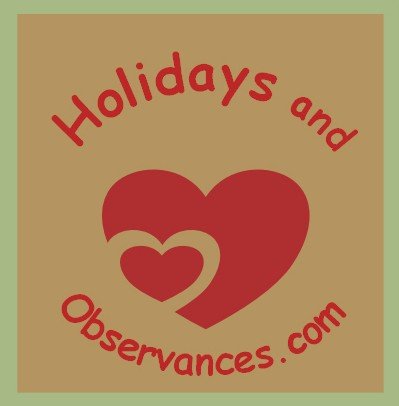 My sister Kerry and I have had so much fun working on Holiday pages together, that on 12-12-12, we started an entire website about Holidays, and the many Observances that are celebrated throughout the year! Please check out our site and follow us on social media:
Follow our Holidays and Observances Boards on Pinterest - below you will see a sampling of our 30 most recent pins! (We have hundreds of different Holiday Boards, with thousands of photos!!)

COME CELEBRATE YOUR HOLIDAYS IN TRUCKEE!!