Truckee Real Estate
I just love the Truckee Real Estate!! One of the things that attracted me to the Town of Truckee, was the architectural style of the houses. Log cabin style homes have always been one of my favorite styles, and Truckee is full of some amazing homes that use wood and rock to blend in with the landscaping. The insides of the homes are truly amazing!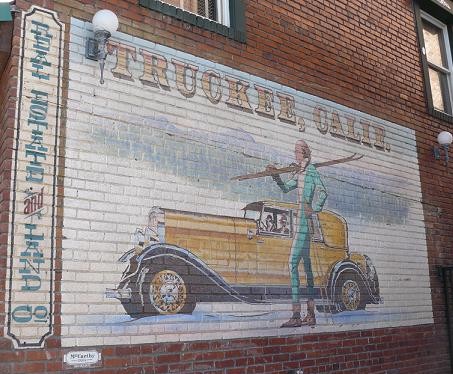 Truckee Real Estate sign in the Downtown Truckee Commercial Row Brickelltown area.


---
Another thing that I really love about the Truckee homes, is that the majority of them are unique. There are very few developments where the homes all look the same, and I love that!
Lot size is another thing that I loved in Truckee. We lived in Glenshire, and had a 1/4 of an acre, so we had a great size backyard for kids and pets, and there was plenty of room between our house and the neighbors. In many of the Truckee neighborhoods, it is possible to buy 5 - 10 acre plots (or more), and have the ability to have horses on your property.
Like the house in the picture below, one of my favorite houses in "The Meadows" - a gated community in Glenshire that backed up to our home. The parcels are zoned for horses and start at 5 acre parcels, and many of the homes have barns & horses.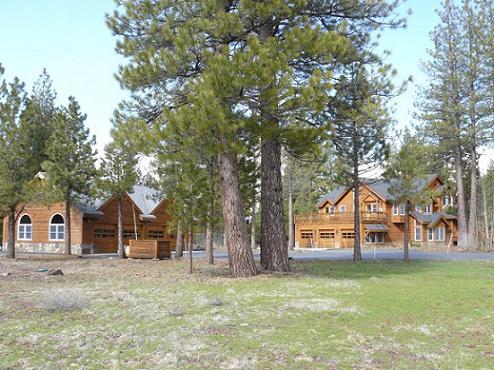 ---

Recommended Realtors in Truckee


Christy Curtis is one of the Truckee Travel Guide's recommended Realtor for all of your Real Estate needs in the Truckee and Lake Tahoe area!! Whether you are looking to sell or buy, Christy is the Realtor that you'll want to do business with!!
Christy's experience, accomplishments, and awards are hard to beat. To find out more, and to contact her directly, see my Christy Curtis page!
I also highly recommend Anne Ann Nguyen of Dickson Realty in Truckee!
---

This summary page on Real Estate in Truckee will cover the following topics: (links coming soon!)


Truckee Commercial Real Estate




Truckee Contractors




Truckee Demographics




Truckee Foreclosures




Truckee Home Builders




Truckee Land Real Estate




Truckee Mortgage Lenders




Truckee Property Owners Associations




Truckee Real Estate Companies




Truckee Realtors 
Truckee Rentals - Long Term





Truckee Residential Real Estate
---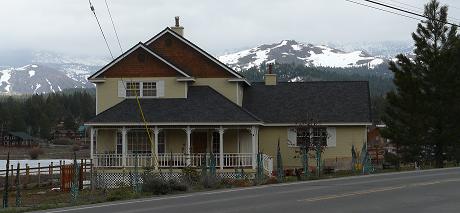 Victorian Home in the Glenshire Subdivision in front of Glenshire Lake.

See also:
I plan to have a page on each Truckee Neighborhood with videos on each neighborhood taken in the Summer and Wintertime, with a list of any neighborhood amenities.