Truckee Event Calendar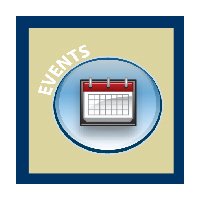 The Truckee Event Calendar will bring you a calendar of events in the Truckee area, Northstar, Olympic Valley where Squaw Valley is located, Reno, and some of the nearby Lake Tahoe events, mainly from Incline Village, Kings Beach, and Tahoe City on the North side of the Lake closest to Truckee.  I do have some of the big events from South Lake Tahoe and Stateline.
One of my favorite things about Truckee and the surrounding Lake Tahoe area, is that there is always something to do!!
Wine Events are detailed out on my Truckee Wine Events page.

Music Events are detailed out on my Truckee Music page, which summarizes the music events in Truckee and Lake Tahoe. (Please note - I have not updated this page since 2012 - the page is way too long, so I'm thinking on how to reorganize it better)
An Event Submittal Form is at the bottom of this page, where anyone can enter their event information and up to four pictures. (No Charge!!) This will create a page on my website for that event, that I can just link to on the Google calendar. The new page will also be automatically posted on the Truckee Travel Guide Facebook Page, Twitter Page, and Linked In Page, so this will help get the word out about your event!!
Check first to make sure that your event is not already on the Calendar....I will be entering events as I run into them, so I may already have it.
---

Enter YOUR Truckee Event!


Entering your event is easy to do. Just type!...
Your event will appear on a Web page exactly the way you enter it here. I will then link the page to the Truckee Travel Guide Event Calendar, where it will then be visible on the calendar with a link back to your information.
Be sure to provide as much information about your event as possible:


Event Title


Event Date


Event Start and End Time


Event Cost (if any)


Who to contact for additional information


Contact phone number or email


Website or URL for additional information.


Up to 4 pictures or Graphics


Any other details about your event - if you have any supporting PDF documents that you would like attached to your event, I can do that! An email address will be available to send information, once you fill out the form below!


Thanks for sharing your event!
Do you know of an upcoming Truckee Event?
Do you know of a great Truckee Event or Lake Tahoe Event?

Please Share it!
Event Contributions from others.....
Click below to see Truckee event contributions from other visitors to this page...

Sierra Speaker Series: Steam and Beer with Boca Brewery

June 15, 2019 @ 5:00 pm - 6:30 pm Complimentary refreshments will be served, with beverages available for purchase. A $5 donation is suggested for …
Music in the Castle Not rated yet
July 11, 2019 @ 5:00 pm - 7:00 pm July 11, 2019 – TICKETS STILL AVAILABLE! July 12, 2019 – SOLD OUT July 13, 2019 – SOLD OUT Due to popular demand, …
---

Like This Page?