Truckee Ski Resorts

and Lake Tahoe Ski Resorts

There are two Truckee Ski Resorts in the town of Truckee, California. These are:




Be sure to check the Snow Reports page for current conditions before you go!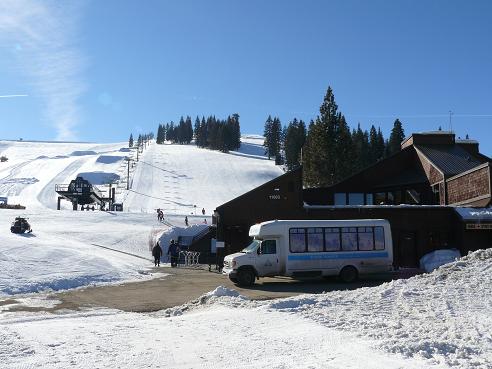 Tahoe Donner Downhill
The 2011/2012 Season was an exciting one for the Truckee area with the Merger of Alpine Meadows and Squaw Valley, US. in Olympic Valley. This will create what is poised to become the largest Ski Resort on the West Coast. Skiers and Snowboarders can now purchase one combined Season Pass for both resorts and gain access to a combined 6,000 acres of lift served terrain! 
Squaw Valley and Northstar are both in the midst of multi-million upgrade programs which will be exciting to see! The terrain parks are getting more sophisticated and challenging each year!
Read the latest Press Release for What's New in the 2015/16 Winter Season:
Northstar California is now owned by Vail Corp, who also owns Heavenly Valley, so they now offering the latest version of their social media-driven Epic Mix card, with embedded frequent-skier bonuses and tracking system.
Northstar is now the "home" mountain for Olympian Shaun White who will be training there. He will also be helping to design their new 22 foot half-pipe. 

The video below is from Squaw Valley and Alpine Meadow!
---
The video below was made in 2008, so some of the statistics might be a little out of date, but it highlights Seven World-Class Ski Resorts in the Truckee and surrounding Lake Tahoe Area.
These include:


Alpine Meadows

Diamond Peak

Homewood Mountain Resort

Mt. Rose

Northstar California

Squaw Valley, USA

Sugar Bowl
---
Other Lake Tahoe Ski Resorts and Ski Resorts that are close to Truckee that the Truckee Travel Guide will include: (additional details & stats of each Resort, pictures, video's, ski reports & web cams will be coming shortly!!) All opening dates are conditions permitting!
Be sure to check the Snow Reports page for current conditions!
Palisade Tahoes Funitel and view from the Plaza Bar - a great place to sit and watch the action!


See Also: