Subscribe to the Truckee E-Zine....
"I Love Truckee"
Subscribe to the Truckee Travel Guide E-Zine, If you Love the Town of Truckee...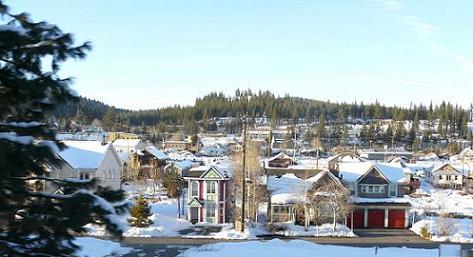 Photo Credit: Leigh Storz, Owner of Truckee-Travel-Guide.com


---
...please subscribe to the Monthly Newsletter from Truckee Travel Guide - "I Love Truckee".
Truckee is a town of incredible beauty, perfect summer weather, over 300+ days of sunshine a year, 4 distinct seasons of the year with tons of activities to do year round, has friendly people, and a comfortable and fun casual atmosphere.
The proximity of Cities near Truckee such as Reno Nevada, Squaw Valley, Lake Tahoe, and cities on Lake Tahoe, such as Tahoe City, Kings Beach, and Incline Village, gives the visitor or resident of Truckee even more things to do!
I'll be updating and growing this site with more and more of our experiences in Truckee, as well as more of our recommendations, and will be giving opportunities for others to share Your Truckee Travel Stories and experiences. Please subscribe to "I Love Truckee", Truckee Newsletter, so that you don't miss a thing.
"I Love Truckee" will be going out on the first day of each month.



---
Subscribe to "I Love Truckee":


---
Return From Truckee Travel Guide E-Zine to Truckee Travel Guide Home Page


---