Truckee Coffee Shops
Find Out Where to Get the Best Cup!
There are so many great Truckee Coffee Shops to choose from!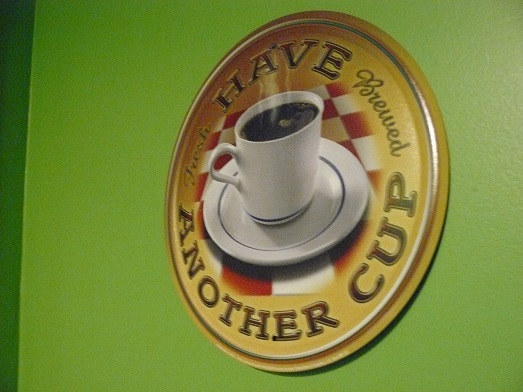 I once saw a great cartoon about "Hell". The caption read, "You know this is Hell...they are serving COLD Coffee"! Personally, I've never gotten into the Cold Coffee's...I like mine steaming hot! And nothing beats a warm cup of coffee on a winter morning before you hit the slopes, or curl up with a good book!
When we lived in Truckee, we liked to go to the Wild Cherries Coffee House. Starbucks is always great, but Starbucks is everywhere now. When I travel, or am on a vacation, I like to try new things, and so I like to find out where the locals go for their coffee. I always figure that the locals have probably tried them all, and settled on the best! Many Truckee locals love CoffeeBar which wasn't open when we lived in Truckee. They have a great outdoors patio out front!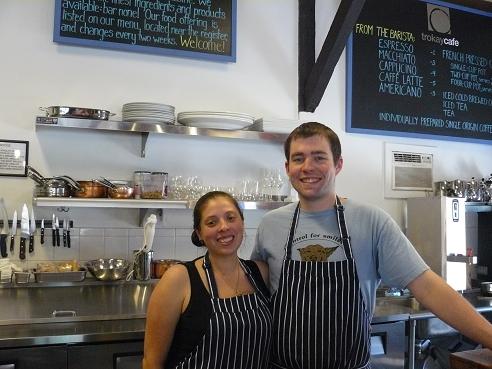 The owners, John and Nyna Weatherson from the Trokay Cafe in Truckee, California. They opened in 2011, and then expanded in 2013 as Restaurant Cafe. My personal favorite!! 
*****
Here is a list of all of the Truckee Coffee Shops that the Truckee Travel Guide will cover: (additional details on all coming soon!)


Restaurant Trokay - Blue Bottle Coffee served. Absolutely fantastic with awesome service!! Great Food Presentation, - everything looks so beautiful and delicious! A fabulous restaurant, that just happens to serve great coffee! Highly recommend!
---

2016 Best of Truckee and North Tahoe Winners


Each year, the staff from the Sierra Sun and the North Lake Tahoe Bonanza, conduct an online-only contest in 68 different categories. There are extensive Food & Drink Categories.
If you are new to the area or just looking for the locals favorites, check out the Best Food & Drink winners - you can't go wrong with any of these places!! In the "Best People" section, you can find the best Bartender, Barista, Wait Person, and Chef. (see the past winners also!)