Truckee Deli's
Truckee Deli's are Awesome!! Especially, when you can get a sandwich made on the unbeatable Truckee Sourdough Co. Bread!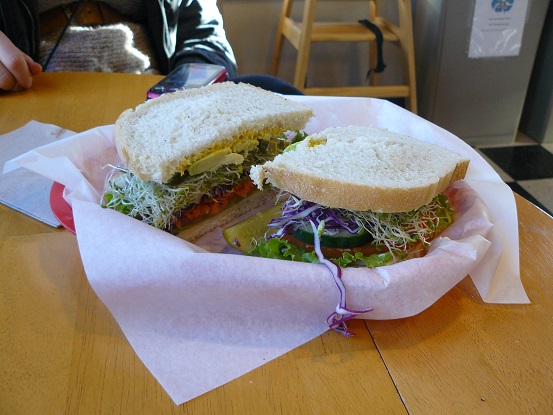 Veggie Sandwich on Truckee Sourdough Co. bread from Old Gateway Deli on Church Street in Truckee, CA



---
My daughter, Brie and I were in Truckee on Jan 11, 2011, taking 400+ photo's to use on my website and stopped in and had a deli sandwich at Old Gateway Deli on Church Street, because we were in the downtown area. Timing wise, we were in between the lunch and dinner time, (We missed eating at Dragonfly Restaurant & Suishi Bar for the 3rd time as they had just closed for lunch), so we figured that a Deli Sandwich is always a fantastic option.
We were in a hurry too, and a Deli Sandwich is always quick, easy, and terrific. Old Gateway Deli had relocated to their new location on Church Street across the street from The Truckee Hotel, the previous August. Brie, who loves Deli Sandwiches rated her Veggie Sandwich (picture shown above) an 8/10.
Full Belly Deli is a Favorite Truckee Deli, and you cannot go wrong with a Deli Sandwich from them! I always like the Deli Sandwiches from the Safeway Deli, but when you are on vacation, it is always nice to try a local's favorite place!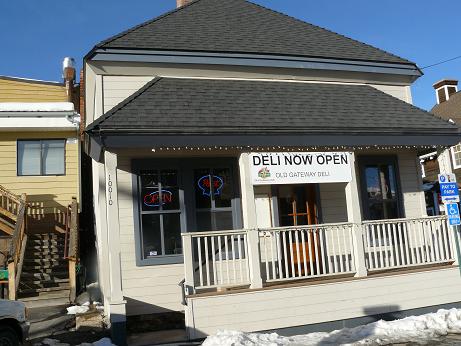 Old Gateway Deli in Truckee, CA



---

2015 Best of Truckee & North Tahoe Contest


Here are the deli winners from the 2015 Best of Truckee and North Tahoe Contest:


Best Deli:
First Place: Full Belly Deli (Truckee)
Runner Up: Tahoe Central Market & Deli
Honorable Mention: PDQ Market (Tahoma) and West Shore Market
---

Here is a list of the Truckee Deli's that will be covered by the Truckee Travel Guide, where you can get Truckee Sandwiches!: (additional details will be coming shortly about each Deli)
Deli Mart


Earthly Delights Deli, Bakery, & Grocery


Full Belly Deli & Catering (A Favorite)


Old Gateway Deli


Port of Subs


Runaway Cafe & Catering


Safeway Deli


Savemart Deli


Stir Crazy Deli


Subway
Togos


Sweet Potatoes Deli (Resort at Squaw Creek - anything here is awesome!)


United Trails Deli & RV Resort
---

Like This Page?