Living in Truckee
Living in Truckee is Absolutely Amazing! My family lived in Truckee for four years and loved it! I'm making plans to relocate back to Truckee in the next year or so, and hope to be able to live in one of the Donner Lake Neighborhoods, or in the Armstrong Tract neighborhood with a Donner Lake view. Truckee is my favorite place in the world, which is why since I'm a military dependent and don't have an official home town, I've adopted Truckee as my Home Town.
This page will be a springboard for everything that you will need to know whether you are considering moving to Truckee or you are already a Truckee Resident or Truckee Local. While the Truckee Travel Guide website, is written towards travelers, and those vacationing in Truckee, it is hoped that the locals will find the site useful too, and can share their favorites and recommendations.
Since this website was started in Jan 2011, I'm outlining most pages first, and then I will fill in the details, so more information on each subject will be coming soon. This will be a comprehensive 500+ page website that covers ALL things Truckee!

---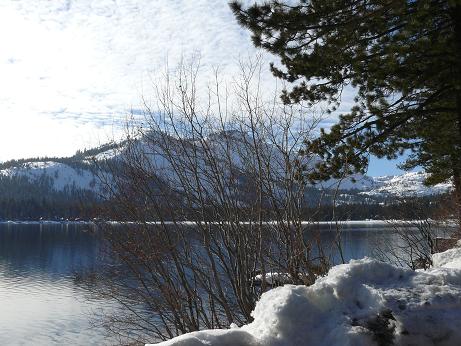 Donner Lake, in Truckee, California



---
Here is a list of topics that will be covered in the Living in Truckee section by the Truckee Travel Guide - more will be added as I think of things to add:
Emergency Preparedness

in Truckee - This is an 8 page series (2 still to do) that is written by my sister Kerry Bacon of

Healthy Diet Habits

. Her family was 5 miles from the 1994 Chatsworth, CA 6.8 earthquake that did major damages. She shares her story, lessons learned, and nutrition advice on

emergency food

,

emergency water

,

emergency cooking

and how to plan for an emergency by either making your own

Emergency Essentials Kit

or buying a

Ready Made Emergency Kit

as a quick start that is perfect for leaving at home, work and in all family vehicles. They also work great for Hiking, Backpacking, Camping etc!

Town of Truckee Government

Truckee Chamber of Commerce

Truckee Childcare

Truckee Children's Activities

Truckee Colleges

Truckee Dentists

Truckee DMV

Truckee Donner Recreation & Parks District

Truckee Fire Protection District

Truckee Flora

- trees, plants, flowers, and wildflowers!

Truckee History

Truckee Jobs

Truckee Library

Truckee Mail (USPS)

Truckee Medical

Truckee Newspaper - Sierra Sun Newspaper

Truckee Police Department

Truckee Radio Stations

Truckee Ranger District

Truckee Schools

Truckee Senior Services and Activities

Truckee Singles

Truckee Snow Removal

Truckee Sports Teams

Truckee Superior Court

Truckee Teens

Truckee Utilities

Truckee Zip Code
---

Like This Page?