Truckee Weather Can Be Unpredictable......
The Weather can be extremely unpredictable in the wintertime in Truckee!
Here are some tips to make sure you are safe if you have to drive in the wintertime:
Be sure to check the forecast for Weather in Truckee before you leave the house, so you are prepared for the conditions.

If it is

snowing

or blizzard conditions, and you don't have to get out in it, stay home and stay off the roads!

Watch the temperature too! If it is super cold, black ice can be a problem on the roads.

If it is

snowing

, and you absolutely have to get out and drive, be sure to check the Cal Trans Road Conditions, especially if you are heading up or down Donner Summit, where it can be more challenging to drive in the snow.

It is a great idea to keep a

Car Emergency Kit

in your car especially, throughout the Winter. Things to keep include: water, food, extra blankets, emergency medical kit, flashlight & extra batteries.

Make sure that you have "Snow Windshield Wiper Blades" on your car. I made the mistake of not installing these my first

winter

in Truckee, and I was lucky that I did not get in an accident the first time that it really snowed. Regular windshield wipers just cannot do the job in heavy snow.


During the summer months in Truckee, make sure to always use sun screen when outside or wear a hat! Due to the altitude, it is way easier to get a sunburn!


---

Truckee Seasons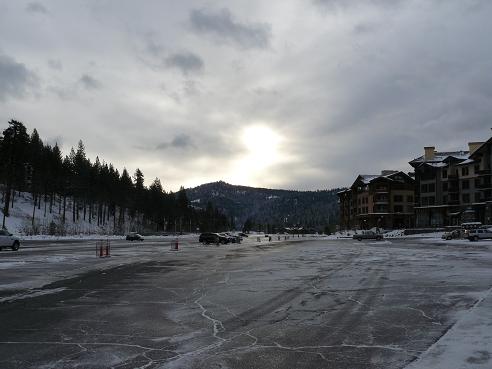 | | |
| --- | --- |
| | Photo Credit: Keith Thomas |

Additional Weather and Related information provided by the Truckee Travel Guide in detail: (details will be added shortly)