Truckee Cross Country Skiing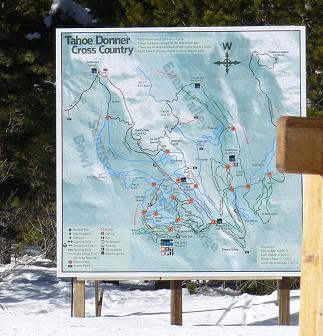 One thing that I love about Cross Country Skiing, is that you don't have to get on a chair lift and get off of the ground!! Fantastic Skiing option for those afraid of heights!! It is cheaper than downhill skiing, and it is something that you can do with friends, and chat while you are doing it. Many of the groomed trails in the area have warming huts along the way to rest at, and some cross country resorts even provide free hot drinks along the way!
Cross Country Skiing is done across open country, rather than downhill. Cross Country Ski's are longer, narrower, and lighter than downhill ski's, and the bindings allow more heel movement.
It is a fun sport, that is a full body workout that burns close to 500 calories an hour normally, and over 1,100 an hour when you are climbing uphill! Quite a fantastic way to get exercise! It is also a low impact cardio workout that is easy on the legs and back.
When we lived in Truckee, I remember every time after every big snow storm, before the snow plows made it up to our house, that there would be a lot of people that were cross country skiing on the roads around our house.
This page is a summary page that will cover the Groomed Cross Country Trails in the Truckee area, as well as the major Trailheads, where it is possible to ski cross country. A page for each option will be provided shortly with all the specific details. There are lots of different options available to please everyone, including options where you can bring your dog(s) along.


---

Types of Cross Country Skiing

There are several different types of techniques to Skiing Cross Country, and I'll look for some YouTube videos to show the differences in the techniques. They are:
Classic Style - The classic style is often used on prepared trails that have pairs of parallel grooves (tracks) cut into the snow. A diagonal stride is most commonly used with a kicking and running gliding with each stride.


Skate Skiing - Skate skiing involves a weight transfer onto one ski angled and then the other, supported by the inner edge of the ski on the snow, which has a similar look to an ice skater. Transferring your weight completely from one ski to the next is essential to learning to skate. If you know how to ice skate, or rollerski, this technique will be easier to pick up than the classic technique.


Telemark Skiing


There are also some related sports that will be covered by the Truckee Travel Guide, including:
---

Truckee area Groomed Trails

The major Truckee area Groomed Trails are: (additional details will be provided soon on each place)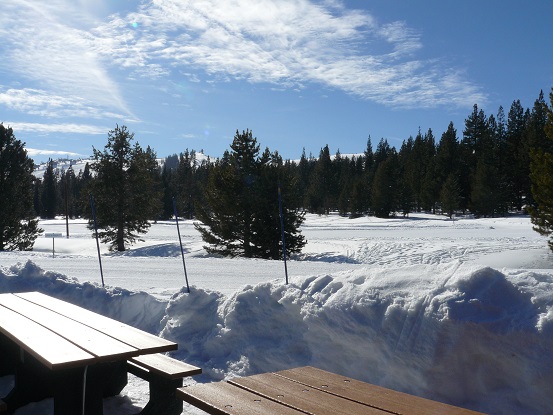 ---

Truckee area Trailheads 

The major Truckee area Trailheads for Skiing are: (additional details coming soon!)
Cabin Creek Trail




Castle Peak




Little Truckee Summit




Martis Lookout Trail




Sagehen Summit




Wheeler Loop
You will definitely want to check out the Truckee Weather before you head out on the Trails!
---
---

To learn more about Skiing Cross Country, you can obtain many great books for additional details. One book, that I have enjoyed is the Cross-Country Skiing - Building Skills for Fun and Fitness, by Steve Lindman.