Halloween in Truckee

As a child, Halloween was probably my second favorite holiday after Christmas. It was just so fun to dress up and pretend to be someone that you weren't.
As a single parent, I didn't have much money for ready made costumes, so we had a great time trying to come up with a costume using items that we already had on hand or were inexpensive. Face paint was essential for the transformation!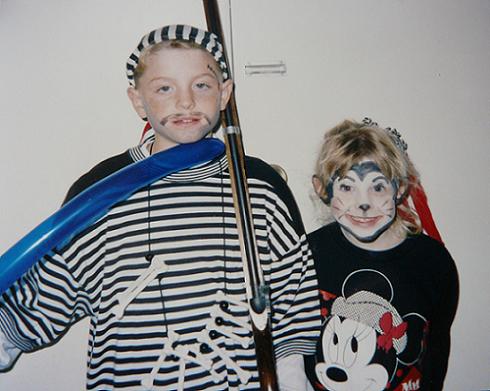 Ryan and Brie, dressed up and ready to go Trick-Or-Treating!
---

Truckee Halloween Events 


As I find Halloween events for the current year, I'll add them to our Truckee Event Calendar.

You can also enter your own Halloween Events there!
---

History of Halloween


Halloween is celebrated on October 31st, always, and is officially known as an "Observance" rather than a "Holiday". It is not a Federal Holiday, Bank Holiday, or School Holiday.

It is a patchwork holiday that has evolved through the ages, and is actually several holidays rolled into one. It combines Celtic practices, Catholic and Roman religious rituals, and European folk traditions.

It remains at this time a fun holiday for kids, often associated with local harvest carnivals, candy, pumpkins, costumes, and pranks!

It has a dark history that is often overlooked!

The video below from the National Geographic Channel does a great job of describing the history and some of the culture traditions...like how did the phrase "trick or treat" come from?
---

Black Cats and Halloween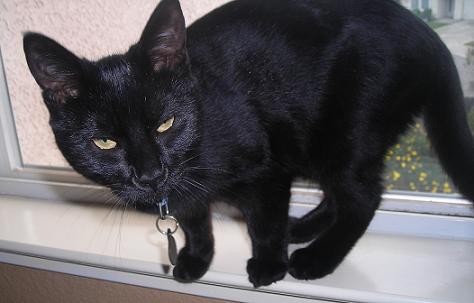 Photo: My daughter Brie's Black Cat, Whiskey
So what is the deal with Black Cats and Halloween?


Black cats are associated with witches, bad luck, and the dark side, and are often used for pranks, party props, and even satanic, sacrificial rituals around Halloween.

Black cats became known as witches mascots, or "familiars" through which witches could communicate with the spiritual world.

In many European countries and in the United States, black cats signify bad luck.

In England, your luck is said to turn good, if a black cat crosses your path.

Many animal shelters limit their adoptions of black cats during October, and especially close to Halloween.

It is advised to take precautions with your cats, especially if they are all black. During Halloween night, it is best to keep your cats locked up in a room within your house, so they can't slip outside when you open the door to trick-or-treaters.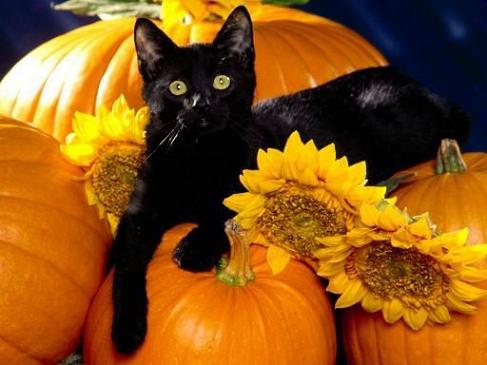 Photo Courtesy of: Dawn Mason Riazi
---

Facts About Halloween


In addition to black cats, bats and owls, evil spirits, witches, rituals, and vampires are all associated with the darker side of Halloween.

Candy Corn, Black jelly beans, Candy, Corn stalks, Corn mazes, Hay rides, Parades, Costume parties, Harvest carnivals, scary monsters, scary music, scary movies, scary stories, slimy concoctions and goo, cold toes of parents, zeal and excitement, are also associated with Halloween!

Pages could be written about this observance and all of the traditions. It's a fairly tame fun day today.

The most candy is sold on this observance, second only to

Christmas

.

Some places around the United States, that would be interesting to visit during this time include: Transylvania County, North Carolina; Skull Creek, Nebraska; Tombstone, Arizona; Pumpkin Center, North Carolina; Pumpkin Bend, Arkansas; Cape Fear in New Hanover County, North Carolina; Cape Fear in Chatham County, North Carolina.
---

Halloween Costumes


One thing to remember in Truckee is that by October 31st, the weather is really cold at night when the kids go out trick-or-treating. My kids never wanted to wear a coat over their costumes which would hide their costumes, and I didn't want to cart around a bunch of coats all night, so we always made sure that they wore long johns under their costumes and warm socks to help out.
Next to Christmas, Halloween is one of the times of year that people decorate their houses and yards the most.
Pumpkins carved into all kinds of designs are the main home decoration at this time! Kids' contests abound for the most glorious pumpkin creation!

---

Halloween Music


"This Is Halloween" from the Nightmare Before Christmas.
---

Halloween and Pets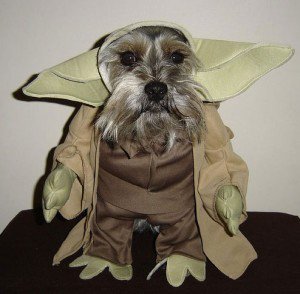 If you have a Truckee Dog, it will probably want it's own Halloween Costume! My kids always enjoyed dressing our puppies up for Halloween.
Just be sure that your Dogs don't get into any Halloween Chocolate as it is not good for them!!
If your dog(s) are not super friendly with kids, and you get a lot of kids in your neighborhood, you might consider putting your pets in a back room, where it will be less stressful for them. With all the barking that comes with door bell ringing, (my dogs even barked when they heard a door bell ring on T.V.!) I often just sat out on the porch with my dogs to hand out treats to the kids. They both loved kids and I didn't have to listen to all the barking!
The video below has some cute Dog Costume ideas:
---

Halloween Quotes


Eat, drink and be scary. ~Author Unknown

A grandmother pretends she doesn't know who you are on Halloween. ~Erma Bombeck

Halloween was confusing. All my life my parents said, "Never take candy from strangers." And then they dressed me up and said, "Go beg for it." I didn't know what to do! I'd knock on people's doors and go, "Trick or treat." "No thank you." ~Rita Rudner
---

Halloween Safety


There will be lots of kids out after dark trick or treating on Halloween. If you can, stay off the roads, and don't drive during peak hours in the evening. If you have to go out, drive slower than normal and watch for any kids who might be crossing the road, especially in Truckee where there are no street lights.

Kids should carry and use flashlights - they will be easier to see and they can see where they are going and avoid falls. Wearing something florescent is also a great idea!

Older Kids should go out in a group

Younger kids need to be have a parent or adult with them.

Avoid homes that do not have porch lights on

Stay outside the homes - never enter a stranger's home or car for a treat.

Don't eat anything until they have been checked out by an adult at home.

Use sidewalks if available, if not, walk on the farthest edge of the street.

Don't assume that cars can see you! Be careful crossing the street!

Do not eat anything that is unwrapped, and notify law enforcement officers if you run into anything suspicious

Don't throw pumpkins! They are very messy to clean up and the insides can be slippery!!
---

Pumpkin Facts and Carving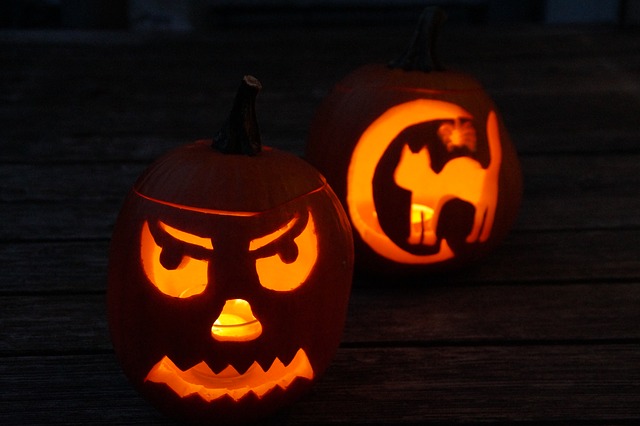 Pumpkins are actually a "Fruit", and not a "Vegetable".

Even Alaska grows Pumpkins. The only continent that does not, is Antarctica

In the U.S., pumpkins were originally a Native American Indian Crop.

Pumpkins provide fiber, Vitamin A and Vitamin B, Iron, Protein, and Potassium, and are low in fat.

Pumpkin seeds are also edible, you can scoop them from your pumpkins you carve, give them a good scrubbing and put them in the oven until slightly golden for a tasty treat.

The tradition of carving Jack-o'-lanterns in the U.S. started from the Irish Immigrants, who had previously been using turnips.

The largest pumpkin grown on record is 1,810 pounds.
For some more great Pumpkin Tips, you can check out the Pumpkin Tips page on my sister's Healthy Diet Habits site, as well as her Healthy Pumpkin Bread Recipe.


The video below has some cute ideas for how to carve your Truckee Halloween Pumpkins - some are a little over the top, and the fire ones are definitely not recommended in Truckee due to Fire Danger!


Healthy Diet Habits - Tips for Halloween Eating


This section was written by my sister, Kerry of Healthy Diet Habits, one of my Eat and Drink Category Sponsors who is helping me with my foodie section and Holiday section!
This is a funny section to write because I am not sure that there is a healthy way to enjoy the Halloween holiday, when candy and treats abound. As parents we encourage healthy eating and keep sweets limited. It's difficult to let kids trick or treat and then ask them to dispense with part of their candy; that just does not seem fair. Yet we send such mixed messages. I would encourage:


Let your kids indulge in a few treats right after trick or treating, and then limit your kids to a certain amount of pieces per day. Keep their stash out of site and in your control.

Serve their candy treats with something healthy like a glass of milk or a healthy snack first.

Encourage them to only keep their favorites.

Pull the chewy candy with all the food colors and throw it away.

Set the limits beforehand to stop complaining. Spin it positively.

Buy your household candy at the last minute to avoid overindulging before Halloween. You know you eat it!!! This is huge!

Consider handing out non sweet treats that are healthier, so you do not end up with lots of extra candy leftover.

Do not buy your favorite candy bars to hand out. Consider buying your least favorite candy to avoid temptation!

Stay away from day after candy sales when candy is very cheap. Slowly back away!

Do not send your extra leftover candy to your grown up kids. My mom has actually spent the money to send her candy to me, because she could not bring herself to throw it away!

Throw your excess candy away! I know it is extremely wasteful, but it is hard to encourage donating it to anyone.

Consider buying back your kids candy, if they are motivated by money.


*****



These are just a few ideas that you can try. It is a tough call though, and often parents just give in and let their kids indulge to their hearts content. They realize that Halloween is not a healthy diet habit. It's an isolated sweet fest, in an otherwise healthy life, and don't make a big deal of it. I am not so sure that that is wrong.
See Also: Fall Weight Loss Tips