Truckee Home and Garden Shops
I would much rather shop at Home and Garden shops than for clothes. This is my favorite category of
Truckee Shopping
.
Truckee has some awesome shopping and nurseries! I've decided that when I move back to Truckee that I will probably only bring some of my things and then start over furnishing and decorating my house with things purchased from the local Truckee shops.
Some of my favorite shops for the Home are: Gratitudes Gifts and Home Decor, Mountain Hardware & Sports, and Mountain Home Center. I also love The Niche...in fact, my daughter and I shopped there recently, and she found a great wall arrangement for putting photographs in that was on sale. As we left and were driving home, I wished that I had got one too!
One of the reasons that I love Truckee, is that I love the Architecture of the Mountain Homes and the comfortable Mountain Furnishings and Decorating. My dream has always been to live in a Log Cabin Home.
Truckee is where I really fell in love with gardening and landscaping. I had 1/4 acre of land on Archery View in Glenshire with tons of big boulders on the property. I hired someone with a bobcat to move all the boulders into rock flower bed borders for me. I filled them with great soil, and planted away. All the Nurseries are great in Truckee and I shopped at all of them, but I especially loved the uniqueness of The Rock Garden.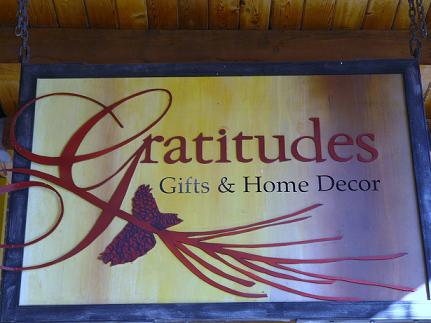 Photo Credit: Leigh Storz, Owner of Truckee-Travel-Guide.com


---

Here is a list of the Stores in Truckee that sell Home & Garden items that the Truckee Travel Guide will cover in detail:


Alpine Stove and Chimney


Consignment Home Furnishings of Truckee


European Ski Antiques and Fine Furnishings


Gratitudes Gifts and Home Decor


High Camp Home


McBrides Nursery at Tahoe Tree Co.


Mountain Comfort Furniture


Mountain Hardware & Sports


Mountain Home Center


Riverstone Home and Garden


Sears Hometown Stores


Spirit Interior Design


The Niche


The Rock Garden


Trout Creek Landscape & Supply


Villager Nursery, Inc.
---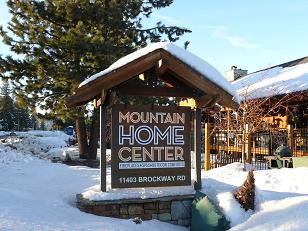 Additional information about each store and nursery will be coming shortly, including address, phone numbers, contact information, hours etc.





---
Go to Online Shopping Deals

Return to Truckee Shopping

Return from Truckee Home and Garden Shops to Truckee Travel Guide


---