Hot Air Ballooning
Up, Up, and Away......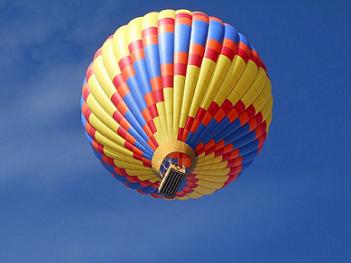 Hot Air Ballooning over gorgeous Lake Tahoe gives you opportunities for unbelievable photo's and is a fantastic way to see the Lake!
The photo's on this page were used with permission from one of my daughter Brie's friends, Tiffany Watts, who lived in South Lake Tahoe. Tiffany, and her friend Audrey Kolkana took a balloon ride over Lake Tahoe in May 2011 from Lake Tahoe Balloons.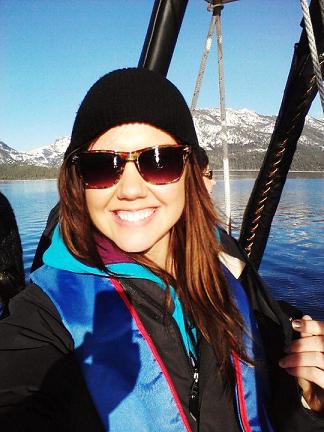 Pictured: Tiffany Watts, of South Lake Tahoe.

One of Tiffany's pictures of Emerald Bay, Lake Tahoe, taken from the air was the Truckee Travel Guide's June 2011, Photo of the Month Contest Winner. Her winning photo was featured on the Truckee Travel Guide Home page during the month of June 2011, and can be viewed on the 2011 Truckee Photo's page.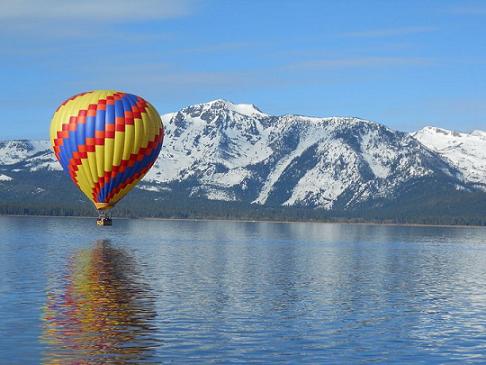 Skimming over the waters of Lake Tahoe - what a perfect time of year to go with the snow capped mountains in the background!!
*****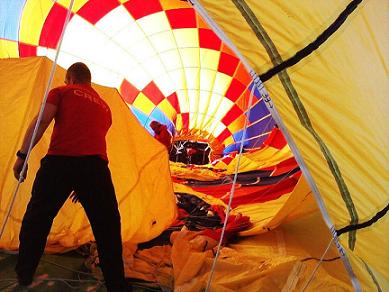 Crew from Lake Tahoe Balloons, filling the balloon and getting it ready for flight. The balloon is 10 stories high!! If I wasn't so deathly afraid of heights myself, I would love to do this. I may have to work on my fears, just for the photo opportunities, or send my son Ryan and his wife Marlene up!
This is such a gorgeous picture of the Sierra Nevada Mountains surrounding Lake Tahoe! They are up so high!!

*****
Emerald Bay, Lake Tahoe, as viewed from the Hot Air Balloon. I love how the mountains are reflected in the water! Great Photo!


*****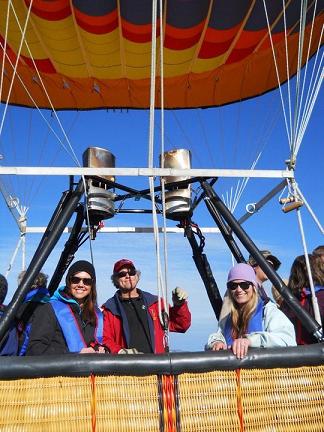 Pictured: Tiffany Watts, the Balloon Pilot of Lake Tahoe Balloons, and Audrey Kolkana


Thanks so much Tiffany, for sharing your amazing photo's with the Truckee Travel Guide readers!!
---

Where to Go Hot Air Ballooning


Here are some companies in the area, that can take you Hot Air Ballooning over the Lake Tahoe area: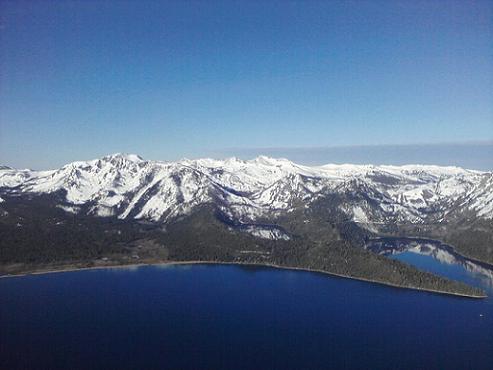 Cascade Lake and Emerald Bay, Lake Tahoe, as viewed from the Hot Air Balloon.
---

Hot Air Balloon Events


The Great Reno Balloon Race, the largest free hot air ballooning event in the U.S. is a fantastic annual event in Reno to attend, especially if you have kids. To find out more, please check out my Great Reno Balloon Race page!