Lake Tahoe Heli Skydiving

Lake Tahoe Heli Skydiving - now this looks exciting, but I think personally, I'm going to stick with just a Lake Tahoe Helicopter Tour of Lake Tahoe! You definitely won't see me crawling out of the helicopter and holding onto the rails before letting go! Yikes!!
For those who are not afraid of heights like I am, just watching the great video below, you can see the sheer joy within the guys who jumped! It would definitely be something amazing to try!
If I were going to skydive, then Lake Tahoe would definitely be the place that I would want to do it! I can't imagine having a better view on the way down, or having a better landing than on the Lake Tahoe beach area next to the lake.
Landing so close to the water, and especially Lake Tahoe which can be very cold, I would definitely want to take the precaution of jumping with a flotation device. There can be strong winds in the area, so it is best to be safe! 
For info. on helicopter companies to take you up, please see my Lake Tahoe Helicopter Tours page.
Check out Sky Dive Lake Tahoe if you are interested in trying in jumping from a airplane! https://www.skydivelaketahoe.com/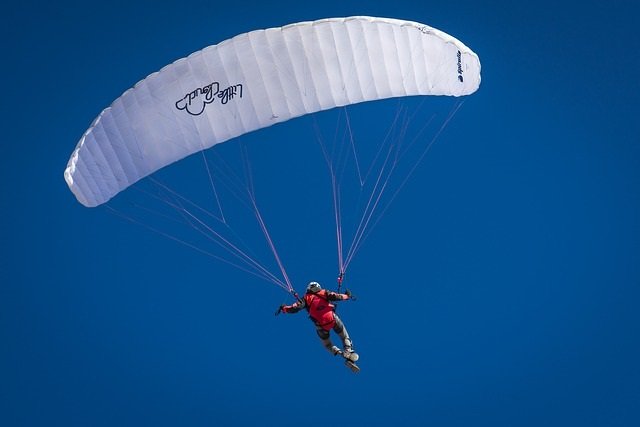 Related Pages
| | |
| --- | --- |
| This page has links to all the Lake Tahoe Cities & Towns and State Parks | |