Mothers Day in Truckee


Mother's Day is the second Sunday in May each year, and is a day set aside to honor our mothers. According to Wikipedia, it is a celebration that honors mothers and motherhood, maternal bonds, and the influence of mothers in society.
2023 Date - It is celebrated on Sunday, May 14, 2023
2024 Date - It is celebrated on Sunday, May 12, 2024
2025 Date - It is celebrated on Sunday, May 11, 2025
2026 Date - It is celebrated on Sunday, May 10, 2026
2027 Date - It is celebrated on Sunday, May 9, 2027
2028 Date - It is celebrated on Sunday, May 14, 2028
You can look for any special events on my Truckee Event Calendar. Mom's deserve a break from the kitchen on this day, so it is a great day to take your mother out to Breakfast, Lunch, or Dinner at one of the amazing Truckee Restaurants!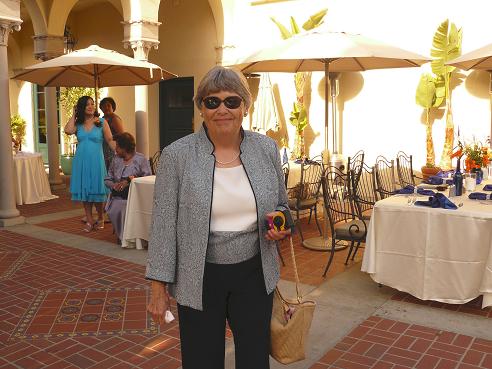 My Mom, Thelma Smith, at my son Ryan's wedding on 07-27-07 at the Catalina Country Club.
---

Mother's Day Quotes:

Mothers hold their children's hands for a short while, but their hearts forever. ~Author Unknown
Biology is the least of what makes someone a mother. ~Oprah Winfrey
A mother's heart is a patchwork of love. ~Author Unknown
All mothers are working mothers. ~Author Unknown
A man's work is from sun to sun, but a mother's work is never done. ~Author Unknown
Each day of our lives we make deposits in the memory banks of our children. ~Charles R. Swindoll, The Strong Family
When you are a mother, you are never really alone in your thoughts. A mother always has to think twice, once for herself and once for her child. ~Sophia Loren, Women and Beauty
As is the mother, so is her daughter. ~ Ezekiel 16:4
The most important thing a father can do for his children is to love their mother. ~Author Unknown
A mom's hug lasts long after she lets go. ~Author Unknown
---

Mother's Day Video:


Hopefully, if you choose to take a picture of yourselves for your Mom for Mother's Day, you will be a little bit more successful than these two guys: (they did have the right idea though...Mom's love getting pictures of their kids as a gift!)

I could really relate to the video above! My kids got along great when they were young, but then went through a stage where they couldn't stand each other, which was super hard. At times, I thought there was no hope, but I'm glad to say that now they are older, they are great friends!
Mothers Day is a great day of the year to put aside all sibling fighting and give your Mom a nice and peaceful day. As a Mom...that is one of the best gifts for the day!
---

Mothers Day Gifts:

Here are some ideas of things that I enjoyed receiving on "Mom's Day":
The Gift of "TIME" - put your friends, and cell phones and video games aside for the day, and plan on spending quality time with your Mom. Let HER make the decision of how the family should spend the day together.
Give MOM a Break from the Kitchen for the day - Seriously, you can never go wrong with breakfast in bed as a starter. Pay attention ahead of time to what she typically eats, and fix something that you can prepare. If your Mom is a coffee drinker, but you don't know how to make coffee, and don't have help in figuring the coffee maker out, you can't go wrong with a cup of Tea. Boil a cup of water in the microwave, and pop in a tea bag!
Breakfast, Lunch or Dinner Out, or Cook for your MOM - Most restaurants offer Mothers Day specials. Depending on your budget, lunch is typically less expensive than dinner out, and there are lots of Truckee Restaurants in different price ranges.
If you are young and don't have lots of money yet, make Mom a HOMEMADE CARD or GIFT. She will love it and treasure it always! My kids used to make me little "Coupon Books" - with a bunch of Coupons that I could redeem at any time. They included things like 1) Clean MY room, 2) Help with Dinner, and from my daughter Brie, I always got lots of Massage Coupons! I've received lots of handmade Ceramic gifts over the years...mugs, plates, piggy banks etc., and still treasure them all.

Speaking of "MASSAGE" - this is always a great gift for a Mom! Give her an hour of peace and quiet to herself to unwind and de-stress! She will love it! Most Massage businesses, and Spa's offer Mothers Day Specials and Gift Certificates that you can purchase, and she can use any time she really needs it! I am lucky that Brie is now a Certified Massage Therapist with her own business in Sacramento - "Massage By Brie", so I always get a great massage for Mothers Day. You can check out my Truckee Beauty & Spa page for ideas on where to go.
Flowers - You can never go wrong with flowers! Most women love flowers - try to find out what your Mom's favorite flowers are in advance, so it is not obvious (don't ask her the day before!) You can always go to a flower store, or you can always find great flowers at the Truckee Grocery Stores. If your Mom likes to garden like I do, you can always go to one of the Truckee Garden Shops, and buy her a plant, that she can plant in your garden, or if you don't have a lot of money, you can purchase a "seed" packet and start from scratch! You can always cut some flowers from the yard if you have them, and put in a vase for Mom!

Jewelry - most women are into jewelry, so you will typically not go wrong here either! There are lots of Truckee Specialty Shops that have amazing jewelry where you can find a nice ring, bracelet, necklace, or a pair of earrings to fit your budget.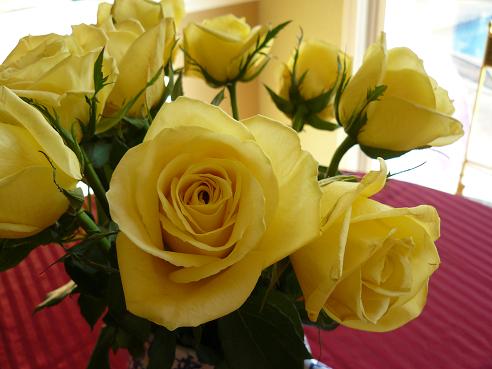 ---

Stepmother's on Mother's Day


The Free Dictionary Online defines a Stepmother as: 1) The wife of one's Father, and not one's natural Mother. 2) A woman who has married one's Father after the death or divorce of one's Mother.
Many children these days have Step Mom's, mine included! Mother's Day is a day to honor your Mother, but I feel that it is respectful and a great idea to honor your Stepmother as well. I've always thought that they had a harder job than the natural Mother! They play the role of a Mother while the kids are in their care, but often do not get the respect and love that a natural Mother would get.
When I divorced in 1995, my ex-husband chose to re-marry right away after our divorce. So while my kids were dealing with the fact that we divorced, and I moved the kids to Truckee about an hour from their Dad, they also had to adjust to having a Stepmother and a Stepsister in their lives at the same time. This was not easy at first, and I finally had to put both my kids in counseling, which helped. It takes time to adjust to a new family dynamic, and often Step Mom's can suffer during the transition.
I'm really happy that everyone learned to work things out and get along! I've always viewed my kids Step Mom as someone else to love and support my kids! It helps that her and I made an effort to get along from the beginning, and while many people think it is "weird", I really like her, and consider her one of my friends, which really helped my kids adjust.

So...if you have a Stepmother, don't forget to honor them also on the official observance of "Stepmother's Day" and it is celebrated the Sunday after Mother's Day! In 2023, it is celebrated on Sunday, May 21, 2023.

---

The Motherless


Mothers Day can also be a sad day! Many children are Motherless, or separated from their Mother by divorce, distance, or death. Many Mother's have lost children through miscarriage, or death and this can be a difficult day to get through. Many Mom's are in the military and stationed overseas during Mothers Day.
Whatever the reason, if you know a Motherless child, try to include them in your own family plans for the day!