New Year's Day
New Year's Day, January 1st, has only been celebrated as a holiday in Western nations for about the past 400 years. Nothing welcomes in the year better than listening to U2!


---

Holiday Traditions Include: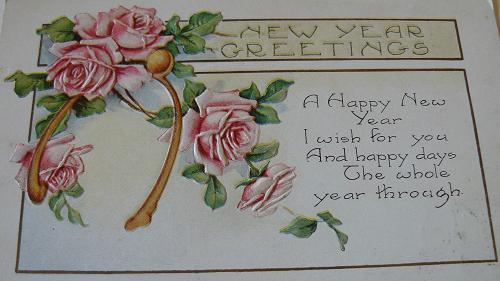 Vintage Holiday Card that I had that was postmarked Dec. 31, 1912
A New Start

Hangovers and headaches from

New Years Eve

!

Bellyaches!

Resolutions

like losing weight, stopping smoking, or ending all drinking! Only large lofty goals are allowed!

Purchasing a gym membership, even if you do not end up using it, it makes you feel better!

Purchasing a new piece of exercise equipment for those of you too lazy to go to the gym! After a while, they become a great place to hang extra clothes!

Braving the elements to attend, or watch The Pasadena Tournament of Roses Parade!

The Rose Bowl Football Game and football, football, and more football!

Dips, dips, and more dips!

Little Smokies; enough said!

The latest, greatest, New Diet. Gourmet recipe books will be gone from Costco, replaced by the years new diet books! Get there quick or you might miss out!

The end of over the top eating that began at

Halloween

, through

Thanksgiving

, and

Christmas

, and will end with your new

resolution

of weight loss! After the dips, dips, and more dips though!
---

Traditional Holiday Foods:


My sister Kerry, of Healthy Diet Habits assisted with this page!
New Year's Day Foods include a variety of foods that are believed to be lucky ones. They will supposedly improve your coming year. Every culture is different, but some of the luckiest foods are:


Grapes: In Spain it is considered lucky to eat 12 grapes at midnight. You eat one grape every time the clock dings its twelve dings. Each grape represents a month of the year. Any of the grapes that are sour could mean that that month might be sour for you! Yikes!
Cooked Greens: Many people in different countries eat cooked greens like cabbage, kale, chard and collards because they are green and look like folded money symbolizing economic success. The more greens that you eat, the greater your greater your fortune this year. Eat your greens people!
Legumes: Legumes are a class of foods that include beans, lentils, and peas. They are small and round and look like coin money! They swell when they are cooked which symbolizes financial rewards. In the Southern states, it's traditional to eat black eyed peas on New Year's Day, one for each day of the year! That's a lot of peas!
Pork: Many countries of the world serve Pork to start the year. Pigs symbolize progress because they push forward. Its high fat content signifies wealth and prosperity!
Fish: Fish is a food that is often associated with feasts because it is easy to preserve. Many cultures eat fish around the New Year. Germans even place a few fish scales on their wallets for good luck!
Cakes: Ring shaped cakes are found year found in many cultures. Foods in the shape of a ring symbolize coming full circle, completing a year's cycle. Dutch people believe eating donuts on New Year's Day will bring you good luck for this reason. Love this! As if we need more reasons to get into donuts! Many cultures hide a special object inside the cake and the person who receives it in their slice will be lucky for the year.
---

Foods to Avoid


There are also some foods to avoid on New Year's:


Lobsters can go backwards. Avoid them because they might set you back.

Chickens scratch backwards, and could cause you to dwell on the past or your good luck could fly away!
*****


These lucky and unlucky foods are just superstitions! There are many healthy diet habits and lifestyle solutions that can help you during the coming year though! Make this year one that you move beyond lofty goals and resolutions. Plan small steps to work on your unhealthy diet habits for lasting weight loss and weight control!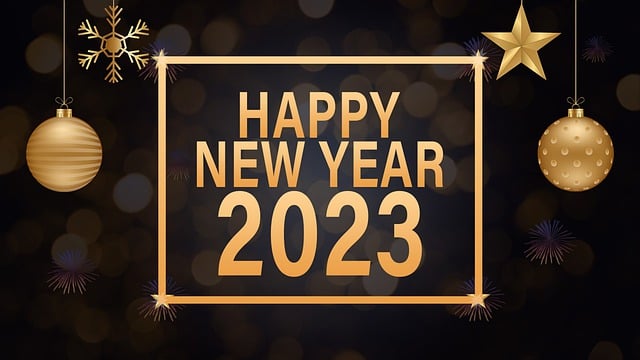 Happy New Years from Truckee Travel Guide!