Play Again!
by Nicole Cheslock
(Tahoe Vista)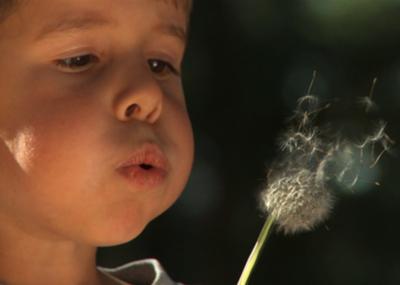 What are the consequences of a childhood removed from nature?
NC Communications presents Play Again at Cedar House Sport Hotel at 6 p.m. on March 15

What: Play Again: What are the consequences of a childhood removed from nature?

When: 6 to 8 p.m. Thursday, March 15 (Doors open at 5:30 p.m.)

Where: Cedar House Sport Hotel, 10918 Brockway Road in Truckee

Tickets: $15 advance - available online at http://www.nicolecheslock.com, $20 day of (if available). Includes presentation, film and snack.



*****
Connecting with nature and one another:
Do you know children who have fewer positive outdoor experiences today than you and your friends did at their age? How has outdoor education and playing outside impacted your personal and social development? Do you think social media fosters looking inward rather than encouraging teens to connect with the broader, non-virtual community?
These topics and more will be explored at Play Again on Thursday, March 15. With generous support from the KidZone Museum, Sunshine Tahoe, Cooking Gallery and Cedar House Sport Hotel, the event features guest speaker Barbara Schneider, Ph.D. and the first Tahoe-Truckee showing of Play Again. In the film, six screen-addicted teens take their first wilderness adventure. We will discuss the overarching question posed by the award winning documentary, What are the
consequences of a childhood removed from nature?
*****
About Barbara Schneider, Ph.D.:
Guest speaker Barbara Schneider, Ph.D. has spent her professional, academic and parental life exploring the ways that individuals and institutions are changed by and leverage experiences in informal learning environments such as museums, aquaria, parks and their own backyards. Schneider's work has resulted in numerous grant awards, conference presentations and publications. She taught A History of Methods and Evaluations of Informal Learning Environments at Stanford University where she earned her Ph.D. in Curriculum and Teacher Education. In addition, Barbara has a Master's degree in Marine Science from Moss Landing Marine Laboratories. She resides in Los Gatos with her husband and two daughters but prefers to be in Truckee whenever they get the chance. Being the parent of two active children has proven the best teacher of all, shares Schneider.
*****
About Play Again:
Tonje Hessen Schei, co-founder of Ground Productions, is a Norwegian filmmaker who directed Play Again. At a time when most children play more behind screens than outside, Play Again explores the changing
balance between the virtual and natural worlds. The documentary follows teenagers who generally spend five to fifteen hours a day behind screens unplug and go outdoors. Through the voices of children and experts (including journalist Richard Louv, sociologist Juliet
Schor, environmental writer Bill McKibben, educators Diane Levin and Nancy Carlsson-Paige, neuroscientist Gary Small, parks advocate Charles Jordan and geneticist David Suzuki), Play Again explores the
role of outdoor play in fostering a sustainable future. Visit
http://www.playagainfilm.com
for more information.
Nicole Cheslock runs NC Communications, a boutique PR agency serving businesses and nonprofit corporations. She can be reached at (530) 548-5010.
--
NICOLE CHESLOCK
NC Communications
Outreach + Writing + Media Relations
(530) 548-5010 | P.O. Box 416 Tahoe Vista, CA 96148
Let's connect!
http://twitter.com/#!/NicoleCheslock
http://www.linkedin.com
/in/nicolecheslock