Spring in Truckee

Spring is an interesting time in Truckee! Those who Ski or Snowboard hate to see Winter ending, and those who don't get involved with the Winter Sports Activities often are ready to see the end of winter, snow and shoveling snow, and are anxious to have easier driving conditions.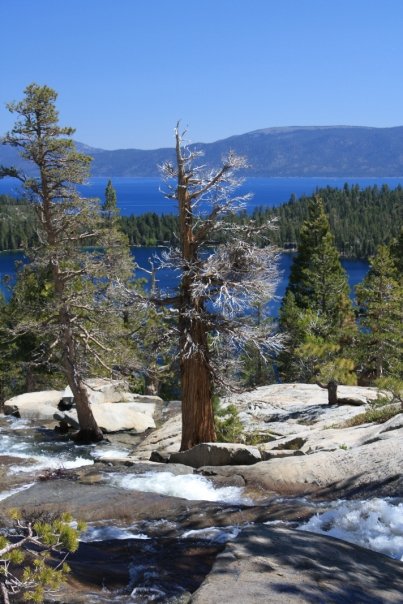 Spring is the best time to view local waterfalls, like the Cascade Creek Falls above Cascade Creek Lake and Lake Tahoe.
Photo Credit: Ryan Storz
In Spring, snow is still a distinct possibility, so you still need to keep a close watch on what the weather is doing before you head out. You also can typically keep up with lots of the Truckee Winter Activities. At the same time, you can also start enjoying the sunshine, and start in on some of the Truckee Summer Activities. It can be the best of both worlds, and there are lots of people who enjoy spring skiing in the mornings, and then head to the beaches, or go out boating, biking, or hiking in the afternoon!
The flowers start blooming, and it is the best time of year to view all the waterfalls in the area, like Cascade Creek Falls, and Eagle Falls, both over near the Emerald Bay area of Lake Tahoe.


*****

Fun Facts about Spring in Truckee

The first day of Spring is March 20th, 2016

The last day of Spring is June 19th, 2016

Spring brings the Foothill Farmers Market, back to the Truckee area for the local Farmers Market starting in June through October (2016 dates TBA), at the Regional Park on Tuesdays from 8am - 1pm and during

Truckee Thursdays

from 5pm - 8pm from June 9, 2016 through August 18, 2016. Find out the benefits of shopping at the

Truckee Farmers Market

and the dates/times for the Lake Tahoe Farmers Markets.




Spring signifies the opening of the

Truckee Beaches

that are not open year round. You'll start seeing more people at the

Truckee Parks

, the

Truckee Lakes

and at gorgeous

Lake Tahoe

, enjoying the different

summer activities

.

Depending on the weather, the

Truckee Golf

courses start opening in spring, and remain open through the

fall season

.

Gardening - I love to play around in the garden, so Spring was always a favorite time for me, when I could get out and plant new flowers. In Truckee, you have to replant your bulbs each spring, as the squirrels will dig them up if you leave them out year round. For me, it was always a nice change after seeing snow for months, to finally see some other colors when all the plants and flowers started blooming. Check out my

Flora

page for some tips, and check out my

Home & Garden

page, which has info on some of my favorite gardening stores to shop at.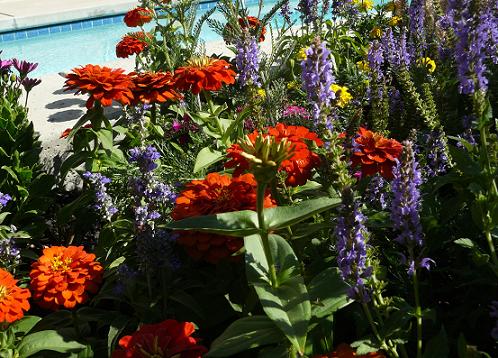 ---

Spring Weather in Truckee

Below, you can find the Truckee Weather Records and Averages for the Spring months from The Weather Channel:
Month
Avg. High
Avg. Low
Avg. Precip
Rec. High
Rec. Low

March

49.0 F

22.0 F

5.35 in

72.0 F
2004

-10.0 F
1955

April

55.0 F

26.0 F

2.58 in

79.0 F
1981

0.0 F
1975

May

65.0 F

32.0 F

1.79 in

88.8 F
2008

10.0 F
1974

June

74.0 F

38.0 F

0.71 in

95.0 F
1985

21.0 F
1966
View the Truckee Weather Statistics for the rest of the year!
---

Spring Holidays and Observances

I'm planning an extensive "Holidays In Truckee" section with a page for each Holiday or Observance. (Pages will be linked up below when completed) Spring Holidays include:
Holidays and Observances Website

---

Fun Truckee Spring Events in 2016

You can get all the details in my Truckee Event Calendar, but some highlights of the Truckee Spring Events are:


Wine Tasting at the 2011 Wine, Walk, & Shop, an annual Wine Event in Truckee, CA that shouldn't be missed! Most of the Wine Events are in summer, but there are usually one or two in spring and fall.