Super Bowl in Truckee!!

The Super Bowl game each year is a most anticipated event, especially for the men! It is another excuse to get together with friends and family, drink too much wine and beer, and over indulge on Super Bowl Snacks.
It is typical for lots of Restaurants with bar areas, bars, and Casino's to hold special game day events! Below, I'll list some of the places in the Truckee and Lake Tahoe area that are have special events.
On February 7, 2016, it is the ?? vs. ?? team (TBD).  They will be playing in Levi's Stadium in Santa Clara, CA.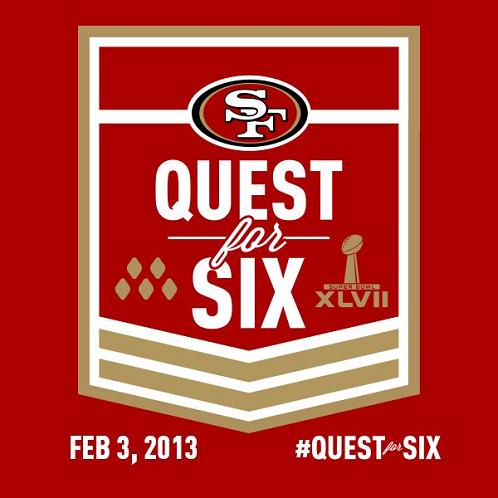 The most games have been won by the  Pittsburgh Steelers, who have won six games! The San Francisco 49ers have won five games.
For more fun facts on Super Bowls, check out my Super Bowl page on my Holidays and Observances website!

---

Super Bowl Commercials

To me, as a "girl", I'm typically more interested in hanging out with family and friends rather than watching the game. The commercials, and half time show is what I look forward to! The commercials are usually fantastic. Below, I put a couple of my favorites:

This first one is from Honda, promoting their 2012 Honda CR-V which looks like a great car. (I had a Honda CR-V for awhile, until I was overcome with a mid-life crisis and wanted to drive a sports car instead). The video is called, "Matthew's Day Off" which is a take off on Matthew Broderick's, famous Ferris Bueller's Day Off Movie that he did years ago. In this Extended version of the commercial, Matthew calls in sick from work, then jams around town in his new Honda CRV, and at one point, runs into his boss on the road. I thought it was pretty hilarious!

*****
This next commercial was an awesome one from the past, from Budweiser with their beautiful horses, and it was made as a great tribute honoring the victims of the 9/11 terrorist attack on New York.
---

Super Bowl Events in Truckee - Feb 7, 2016

Here are some of the events that I know about in the Truckee and Lake Tahoe area - if you know of any others, please let me know and I can include them:
---

Super Bowl Food

The information below was written by my sister Kerry of Healthy Diet Habits, and will be helpful if you are throwing a party in your home: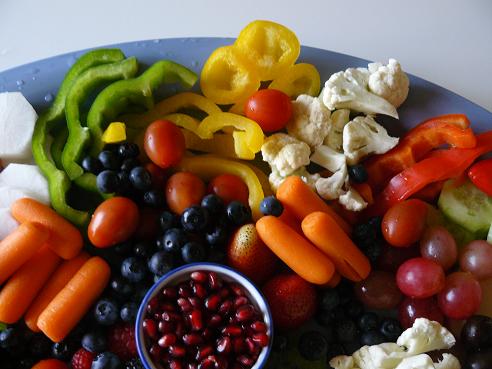 Super bowl food and recipes abound! Packaged chips, high fat dips, "Little Smokies," and any other high fat food that catches your eye is a must! You've been doing a great job with your New Years Diet Resolutions, but rules are meant to be broken! Not so! There are many delectable snack ideas worthy of a football party that will delight everyone. Who wants the Monday morning food hangover anyway!!
Super Bowl Food and Unhealthy Diet Habits to Avoid:
Avoid store bought dips. Be sure and check out the calorie counts. Most dips are very caloric and most of you will eat many servings of dip; maybe an entire day's calories.

Avoid large bags of chips, chips, and more chips.

Avoid appetizers. They are calorie laden and small. It takes a lot of them to curb hunger.

Avoid serving food by your television to avoid mindless eating. Watching television and eating is a deadly combination for overeating.

Avoid serving a huge variety of different types of foods. Indecision causes overeating.

Avoid nuts, even though they are healthy. They are so caloric and so easy to grab and overeat.

Avoid desserts. Everyone is always so full from overeating that desserts are not appreciated.

Avoid purchasing high calorie processed foods. Check out the calorie counts. If they are caloric, slowly put them back! Your friends will thank you.

Avoid purchasing giant Costco bags of appetizers. You will be forced to eat them later on.

Limit alcohol. Enough said!
Super Bowl Food and Healthy Diet Habits to Practice: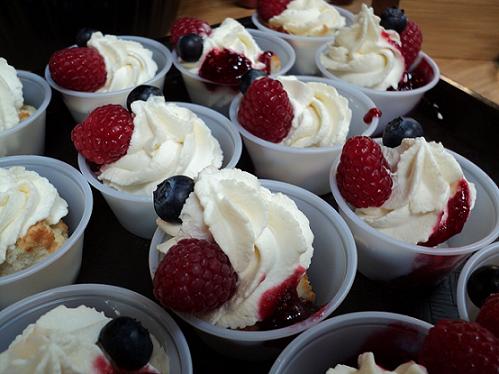 Start your guests off with a bowl of healthy chili, or soup to fill them up. See my sister Kerry's,

Healthy Recipes

page on her Healthy Diet Habits website for links to lots of great options!




Serve chopped vegetables with a light dressing as a dip.

Serve a home made salsa full of chopped fresh vegetables.

Serve home baked corn tortilla chips, or pita chips.

Serve large chopped vegetables as your dippers rather than chips.

Serve fresh fruit kebobs or grilled vegetable kebobs.

Serve oven roasted vegetables for appetizers.

Serve whole grain breads, and lean nitrate free sandwich meats. Choose artisan breads that are so much better.

Serve air-popped popcorn spritzed with olive oil, and sprinkled with a bit of fresh parmesan cheese.

Serve food in your kitchen. People will eat less if it is not right in front of them.

Serve a yogurt bar with fresh fruits, nuts, granola, and dried fruits, if you are offering dessert.

For tips on how to make a great Produce Tray full of fruits and veggies for the game, see my

Produce Tray

tips page on my Holidays and Observances website.



Your Super Bowl snacks should be colorful; full of fruits and vegetables rather than colorful chips! Stick with fresh real foods that are not processed, and you will feel a whole lot better on Monday!
Game On!