Tahoe City and Street Fair and Fireworks
by Nicole Cheslock
(Tahoe Vista)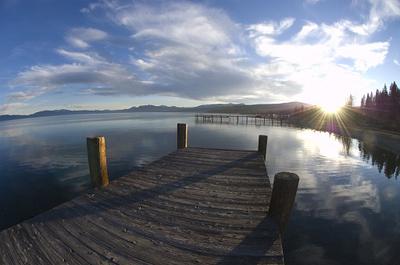 TAHOE CITY STREET FAIR AND FIREWORKS


DAZZLE ALL AGES ON FOURTH OF JULY
Tahoe City, CA – June 4, 2014 — The Tahoe City Downtown Association announces a full afternoon of activities for friends and families leading up to a spectacular fireworks display off of Commons Beach on Friday, July 4.
From the Boatworks Mall to the Cobblestone Center to Gatekeeper's Museum and all points in between, Tahoe City offers visitors and residents a summer day like no other. Tahoe City's July Fourth Fun Zone, located in Truckee-Tahoe Lumber Co.'s parking lot at 315 North Lake Boulevard, will included a dunk tank, bean bag toss, putting green and additional games. Penney the Clown will be on site, face painting and there will be live music performed by Kip Yager from 11 a.m. to 3 p.m.
"Join us in one of the most beautiful places on earth - Tahoe City - to celebrate Independence Day," shares Stacie Lyans, Tahoe City Downtown Association's Executive Director. "Enjoy convenient lake access, fabulous restaurants, great shops as well as hiking, paddling, cycling and all of the fun activities planned for the afternoon leading up to fireworks at dusk on Friday, July 4."
Tahoe City's celebrated fireworks display would not be possible without the generous support of businesses, residents and visitors. Pete n' Peters, a favorite hangout with pool tables, shuffle board, darts, is hosting a street dance at 9 p.m. Saturday, June 28. All proceeds will benefit Tahoe City's 4th of July celebration.
Many businesses – including Any Mountain, Atomic Printing, Beachcomber Hair Studio, The Blue Agave, Body Talk, Duncan Golf Management, Fidelity National Title, Hauserman Rental Group, Hemmings & Jarrett, Highlands Homeowners Association, Homewood Mountain Resort, ID3, Kiwanis, Norris Plumbing, Ocean Kayak,
Outdoor Watercraft, Inc., Plumas Bank, Pomin's Tahoe Hot Tubs, Rotary Club Foundation of Tahoe City, Save Mart, Swigard's, Tahoe Art Haus & Cinema, Tahoe City Chevron, Tahoe Donner Association, Tahoe Getaways, Tahoe Heating, Tahoe Luxury Services, Tahoe Sailing Charters, Tahoe Yacht Club, Tahoe Yacht Harbor, Trunk Show, Uncorked, West Sacramento Fire, Wolfdale's – are sponsoring Tahoe City's Fourth of July festivities.
"Your donation, no matter the size, will go toward guaranteeing another spectacular fireworks show," adds Lyans. "Please contribute by donating during the widespread 'boot drives' or by purchasing raffle tickets leading up to the show."
Raffle prizes include a sit-on-top / stand up kayak donated by Ocean Kayak as well as prizes from Tahoe City Chevron, Tahoe City Golf Course, Trunk Show, Tahoe Donner and Market 28. Raffle tickets are available at upcoming events including the Tahoe City Solstice Festival, Tahoe City Wine Walk, Concerts at Commons Beach and the 4th of July Street Fair.
Volunteer Opportunities
Community members looking for a fun and active way to contribute to the festivities are encouraged to volunteer. Contact Volunteer Coordinator Dana Tanner Powell at dana@visittahoecity.com regarding July 4th volunteer opportunities throughout Tahoe City.
VisitTahoeCity.com
or call (530) 583-3348 for more information.
About Tahoe City Downtown Association
Founded in 2004, the Tahoe City Downtown Association (TCDA) is a non-profit organization comprised of merchants, property owners, associations, professionals, and community members who share a mission to enhance and promote a vibrant and prosperous downtown center for residents and visitors. The TCDA contributes to Tahoe City's social, economic, and environmental vitality through special events, sustainable programs, partnerships, visitor outreach, and community support. For additional information, visit
VisitTahoeCity.com
or call (530) 583-3348.
Contact: Nicole Cheslock, NC Communications, nicole@nicolecheslock.com, 415 902-8494
Photo credit: Niobe Burden