Terrain Parks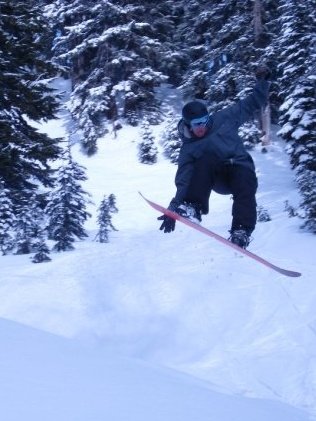 A terrain park is an area specially constructed for freestyle riders to perform their tricks, jumps, and spins, that were based after Skateparks. Many of the Truckee area Ski Resorts are constructing amazing parks each year, with many having multiple parks of varying difficulty.
I was talking with my sister Kerry the other day, and she said her husband Dan had taken up snowboarding several years back to go with his son Zach, but they were to the point that they no longer were able to go together. Dan liked to take the chair lift to the top and snowboard down, while Zach wanted to hang out at the Terrain Parks all day doing tricks. Pictured: My nephew, Zach Bacon

While I've always thought that Snowboarders primarily used the Terrain Parks, Skiers enjoy doing tricks too!


This page will be a work in progress as I find additional information to add. Below, I'm highlighting the parks at some of the area resorts.


---

Boreal


Boreal has several terrain parks available:


Mini Shred Park: Located off the Castle Peak Quad, the mini-shred park is packed full of small rail, jumps and boxes plus the mini-pipe.
Shred Park and Shred Jump: Located off the Lost Dutchman lift, Shred Park offers a fun flowing park.
Start Park - transition from first timer to the Micro Park
Micro Park - small jumps and jibs
Mini Wave Pool
Wave Pool

- slash berms and bob through a rhythm section

Half Pipe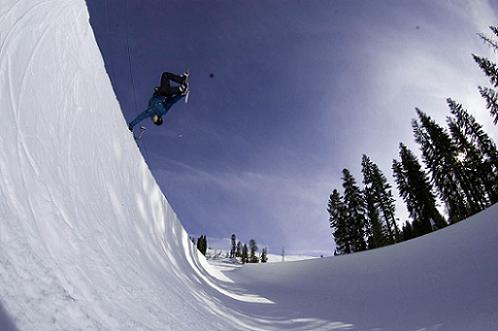 Boreal Terrain Park - by Julian Karlson - Used with permission from the Boreal Website's Media Gallery.


Boreal added a Bag Jump that is considered the most state of the art, action sports training device in the world. Freestyle skiers and snowboarders require appropriate speed, height and velocity. Boreal's BagJump is designed to provide a training venue to progress their ability and skills.


Below is a video from Boreal's opening day 2022/2023:
---


Northstar California


---

Palisades Tahoe
(Formerly Squaw Valley)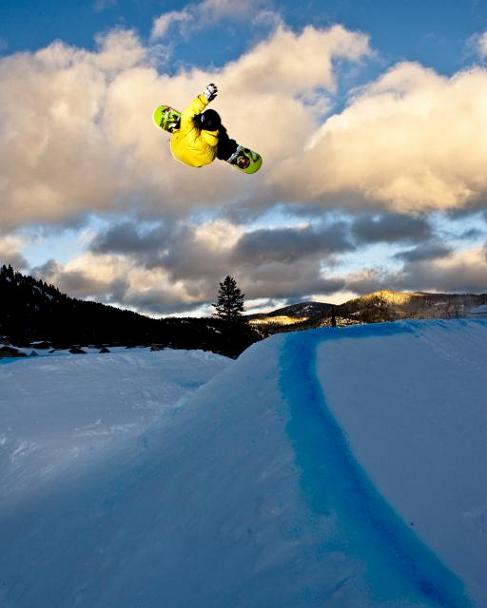 Squaw Valley's Terrain Park
Photo Credit: Matt Palmer, used with permission from the Squaw Valley website.


Snow Park Technologies is Building the Terrain Parks at Palisades Tahoe in Olympic Valley. They are well known for their work at the Winter X-games, Dew Tour, and on signature Red Bull events. Last season they built the world's first cubed 22' pipe at Squaw Valley.
What began as a 22-foot tall, 550-foot long halfpipe turned into a meticulously cut, one-of-a-kind cubed pipe with a series of take-off and landing areas.


Here is some of their recent footage: