Truckee Fashion Accessories
Truckee Fashion Accessories - Truckee offers lots of unique shops to choose from. Due to all the year round outdoor activities to choose from, Truckee has a fantastic selection of Men and Women's Sportswear clothing available.
This page will look at options that are available in Truckee, The Village at Northstar, and the Village at Squaw Valley due to it's proximity to Truckee. As I mentioned before, I'm not a big shopper, but the Truckee Shopping is so unique that I actually love going through all the stores.
If you have children, the Treehouse Children's Clothing & Gifts is a must!
For information, on the type of Ski Clothing, you will need, please see my Ski Clothing page, for tips on what to wear!
Additional information on each Truckee clothing store, including addresses, phone numbers, websites, facebook pages if available, hours etc, will be posted shortly.


---

100 Years of Style in 100 Seconds


This was a cute video - a young couple dances through 100 years of fashion in 100 seconds:


---

Here is a list of the Truckee Fashion & Accessories Stores that the Truckee Travel Guide will cover in detail:


Backstreet Boutique


BareBones Work Wear - New store opening Sept. 1, 2012 in the former Payless Shoes space in the Donner Pass Shopping Center by Safeway. They will sell apparel, scrubs, boots, and accessories for work and outdoors.


Bass Shoe Factory Outlet


Cabona's


Closet Cowgirl


Different People


Down by the River Sportswear


Dressed Boutique


Great Outdoor Clothing Co.


Kalifornia Jean Bar


Leggs-Hanes-Bali Outlet Store


Marilyn's Catwalk


Mo, Jo and Zoe's


Sports Tahoe


The Exchange


The Niche (I Love this store!)


The Painted Cottage Boutique


Treehouse


Truckee Shoe Company


Unique Boutique Viviane's Vintage and Vogue
---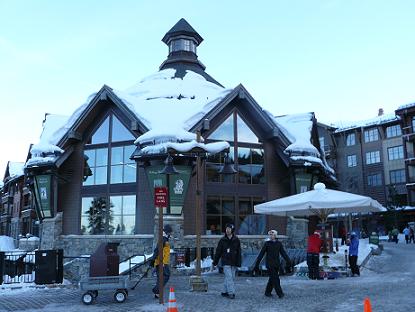 Here is a list of the Fashion & Accessories Stores at the Village of Northstar:
001 Oakley Concept Store
Adagio


Butterbox


Elite Feet


Helly Hansen


Northstar Logo Company


Shoe


The North Face


True North
---
Here is a list of the Fashion & Accessories Stores at the Village at Squaw Valley:
Atlas Men's Clothing. Shoe. Gifts.


Blue Sky


Edin Boutique


Marmot


Plump Jack Sport


Sierra Shades


Squaw One Logo Company


Surefoot Custom Bootfitters
---

Go to Online Shopping Deals

Go to Truckee Ski Clothing

Return to Truckee Shopping

Return from Truckee Fashion Accessories to Truckee Travel Guide


---