Truckee Thursdays
Truckee Thursdays, is a Downtown Truckee annual summer event that happens each Thursday evening during the months of June, July, and August.
The Truckee Thursdays Facebook page, describes this event as: "... an event that truly brings alive the Think Local, Be Local, Buy Local premise in a low-key way that is fun and entertaining for the whole family. Offering a host of children's activities, live music, art, the Foothills Farmers Market, a beer garden and vendors of all like..."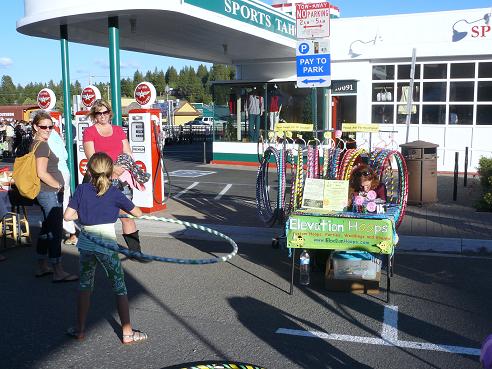 Elevation Hoops at Truckee Thursdays 
Dates and Times for 2018
The 2018 dates of this event are June 14th through August 23rd, 2018. You can find this event and many more on the Truckee Travel Guide Event Calendar.
The time of the event, is from 5:00pm - 8:30pm each week.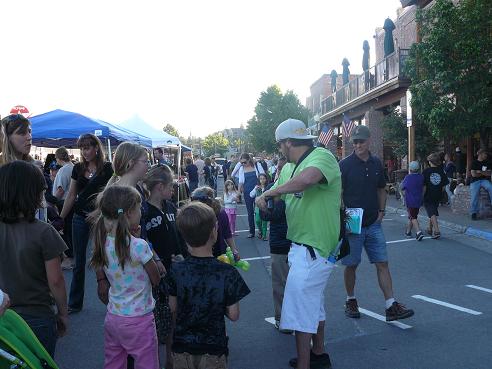 Free Shuttle
Parking can be tough with the popularity of this event, so a great idea is to take the free shuttle bus to the event and back!
Check the 2018 schedule for the shuttle bus! (Coming soon!)

Event Awards
In the 2016 Best of North Tahoe and Truckee this event won the following award: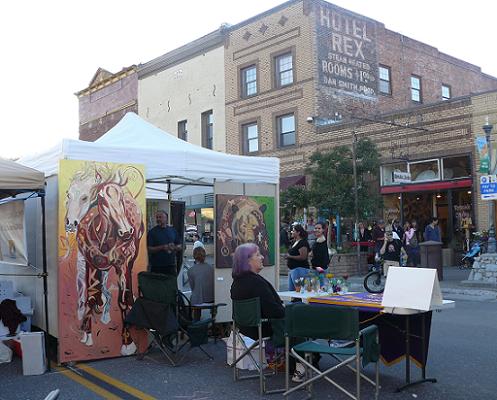 Foothill Farmers Market
The Foothills Farmers Market is set up on Truckee Thursdays as the 2nd opportunity each week of the summer for people to purchase certified farm fresh organic fruits and vegetables. To find out about the benefits of shopping at a local Farmers Market and the dates and times for the other area markets, check out my Truckee Farmers Market page! 


Live Music
Each Thursday evening throughout the summer months, there is Live Music near the Train Depot that you can enjoy while you wander the street and enjoy the event.
New in 2013 - Featuring a new "Corner Stage" next to Moody's Bistro Bar & Beats on the corner of Bridge and Donner Pass. 
2018 Music Line Up (Coming Soon!)
For more information about the Mission and Causes of the various Non Profit Organizations, please check out my Truckee Non Profit Organizations and my Lake Tahoe Non Profit Organization pages.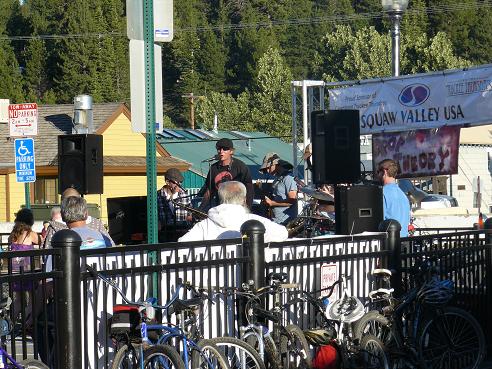 Live Music by "Drop Theory" on July 14, 2011 at Truckee Thursday.