Truckee Weather Statistics
For me, the Truckee Weather Statistics show that Truckee has fantastic weather, at least based on the Monthly averages. The Summer Weather is absolutely perfect in my opinion, and especially after living in the Sacramento, California area with it's blazing heat! In Truckee, it is never really too hot to get outside in summertime, and enjoy the Truckee Summer Activities, and I love that!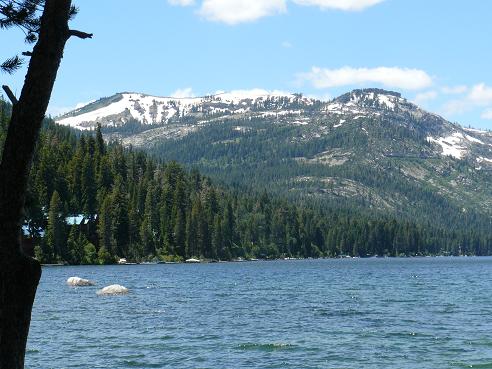 Donner Lake and Shallenberger Ridge as viewed from the Donner Memorial State Park
Photo Credit: Leigh Storz, Owner of Truckee-Travel-Guide.com


The record lows are definitely cold in Truckee, but the monthly low averages are not so bad in winter. When you live in snow country, you learn to dress for the weather. We had a pellet store in our Glenshire home, so in the winter, it was always toasty warm inside! The lowest the weather was during the time that I lived in Truckee was -13 degrees. See my Fall in Truckee page, for tips on how to prepare your house, yard, cars, and family for winter.


*****
The Truckee Weather Statistics - Records and Averages per the Weather Channel are: (Snow records will be covered on my Snow Page coming soon!)
Month
Avg. High
Avg. Low
Avg. Precip
Rec. High
Rec. Low

Jan.

42.0 F

15.0 F

5.54 in

61.0 F
01/29/1976

-18.0 F
01/29/1957

Feb.

44.0 F

17.0 F

6.83 in

65.0 F
02/28/1986

-28.0 F
02/27/1962

March

49.0 F

21.0 F

5.35 in

72.0 F
03/21/2004

-10.0 F
03/01/1955

April

55.0 F

26.0 F

2.58 in

79.0 F
04/30/1981

0.0 F
04/07/1975

May

65.0 F

32.0 F

1.79 in

88.0 F
2008

10.0 F
05/18/1974

June

74.0 F

38.0 F

0.71 in

95.0 F
06/18/1985

21.0 F
06/03/1966

July

83.0 F

42.0 F

0.27 in

99.0 F
07/11/2002

23.0 F
07/11/1974

Aug.

82.0 F

41.0 F

0.36 in

99.0 F
08/09/1981

20.0 F
08/14/1974

Sept.

75.0 F

36.0 F

0.92 in

96.0 F
09/03/1955

16.0 F
09/28/1974

Oct.

63.0 F

29.0 F

2.17 in

90.0 F
10/02/1980

4.0 F
10/24/1956

Nov.

49.0 F

23.0 F

5.0 in

75.0 F
11/05/1976

-3.0 F
11/29/2004

Dec.

40.0 F

16.0 F

7.18 in

67.0 F
12/04/1958

-31.0 F
12/25/1965
*****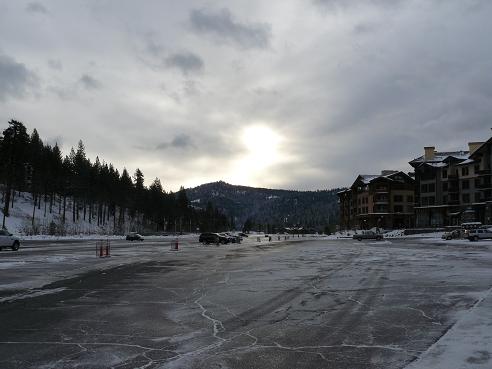 This was the Squaw Valley Parking Lot a little after sunrise on 05-16-11. The parking lot was solid ice. This was the day that the AMGEN Tour of California bike race Day 2 was supposed to leave Squaw Valley and end up in Sacramento, CA. Due to the snow and ice, the race start was moved to Nevada City, CA.
Photo Credit: Leigh Storz, Owner of Truckee-Travel-Guide.com


*****

Fun Truckee Weather Facts


According to CurrentResults.com, Truckee was fourth on the top ten list for the most number of days with the lowest temperature in the contiguous US between 1995 and 2005.
The warmest month based on averages is July
The highest recorded temperature was 99 degrees in 2002
The coolest month based on averages is January
The lowest recorded temperature was -31 degrees in 1965
The most precipitation based on averages occurs in December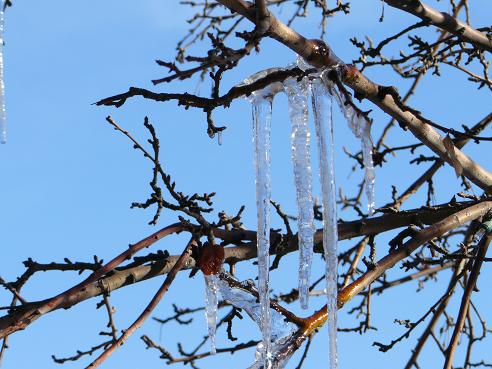 Ice hanging from a tree in Downtown Truckee on 01-10-11
Photo Credit: Leigh Storz, Owner of Truckee-Travel-Guide.com


---
Go to Fall

Go to Truckee Event Calendar

Go to Truckee Seasons

Return to Truckee Weather

Return from Truckee Weather Statistics to Truckee Travel Guide Home Page


---