St Patrick's Day in Truckee

St Patrick's Day, Saint Patrick's Day, or St. Patty's Day as it is often called, is a day that few of us know much about, except that it is associated with being Irish, shamrocks, wearing green, getting pinched, luck, leprechauns, corned beef and cabbage, and March 17th, the day Patrick died! It is also a day famous for drinking Green Beer!
This page was done with the assistance of my sister Kerry of Healthy Diet Habits, who is one of the Truckee Travel Guide's Food & Drink Category Sponsors. She is assisting me with the food information on this site, as well as the Holidays in Truckee pages!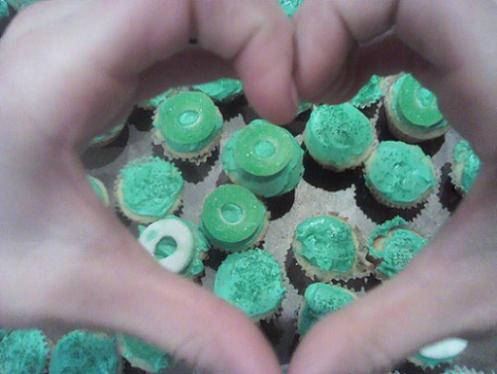 St Patrick's Day cupcakes made by my niece Amanda Smith
---

The History of St Patrick's Day in Video:


---

Some Fun Facts about St Patrick's Day:


There really is a Saint Patrick. He was British, a priest, and called as a bishop as an early missionary to Ireland in 432. He evangelized there for almost 30 years, until he died in 461. He is highly regarded in the Irish church, and is known as their patron saint.


There is a myth that Patrick used the three-leaved shamrock to explain the Christian Doctrine of the Trinity, (Father, Son, and Holy Ghost), to the Irish people.




Saint Patrick's feast days have been celebrated, by the Irish, since the 9th and 10th centuries and became part of the Catholic churches calendar in the early 1600's. It's a church festival.




Green ribbons and shamrocks have been worn on clothing since the 17th century.




The first parade held to honor St Patrick's Day took place in the United States in 1762, where Irish soldiers in the English military marched through New York City. They played Irish music and celebrated their Irish roots. This little known religious holiday became greatly celebrated by Irish Americans to honor their ethnicity.




In 1903, Saint Patrick's Day became an official public holiday in Ireland, and became more secular, rather than just religious. Many visited the local pub or bar for a pint of beer to celebrate.




In the mid 1990's Ireland began Saint Patrick's Day festivals to showcase their culture. Many cities hold parades and festivals.




People in Chicago actually dye a portion of the Chicago River green on this day.




In the United States this holiday is not a legal one, but we have celebrated it since the late 18th century. It is a celebration of Irish and Irish American culture. There are celebrations, feasts, drinking beer, parades, religious celebrations, green clothing, and shamrocks. Interestingly enough there are 35 million Irish American immigrants, which is almost nine times the population of Ireland. No wonder it's a popular holiday in America!




The corn beef and cabbage meal associated with this day has an American twist. The traditional Irish meal was boiled bacon and potatoes, but in America, Irish immigrants could buy a cheap cut of beef called brisket, soak it in brine to tenderize it, and serve it with cabbage cooked in the brine. They made soda bread to go with it.




On this day 13 million pints of Guinness, Irish stout, are consumed, which is twice the amount consumed on other days. Many of them are tinted green.




The modern celebration has little to do with the man who started it all.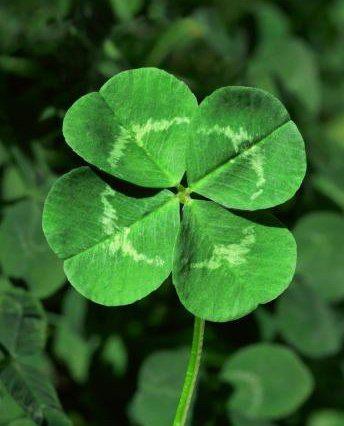 A picture of a Four-leaf clover shared by my friend Dawn Mason Riazi!
---

Menu Planning for St Patrick's Day:


The traditional St Patrick's Day meal is Corned Beef and Cabbage, but it's a healthy diet habit to increase vegetables in your meals, so let's add root vegetables to the mix.


Corned Beef: It's easy to purchase already brined corned beef. You will simply need to boil it in a 5 to 6 quart Dutch oven, covering it by an inch with water, and then simmer it covered, on low for 4 hours. To serve, slice the meat against the grain, or it will be tough. Serve it with horseradish and spicy mustard.


Vegetables: A great combination of boiled vegetables is turnips, parsnips, carrots, red potatoes, and cabbage. Quarter the turnips, parsnips, potatoes, and cabbage. Cut the carrots and parsnips into thirds and then quarter them. Cook the vegetables in the remaining beef broth. If it is too salty, add more water. Simmer the vegetables for 15 to 30 minutes, until they are done.


Soda Bread: This bread is an Irish staple that uses baking soda and buttermilk, rather than yeast.


Another option is to cook the corned beef and vegetables in a large slow cooker for 8 to 10 hours on low, or 5 to 6 hours on high, covered with 1 cup of water.


*****

This meal plan is simple. The Truckee Grocery Stores often have great deals on corned beef. A frugal tip is to grab a couple of extra packages, and stick them into the freezer to enjoy this simple meal more often.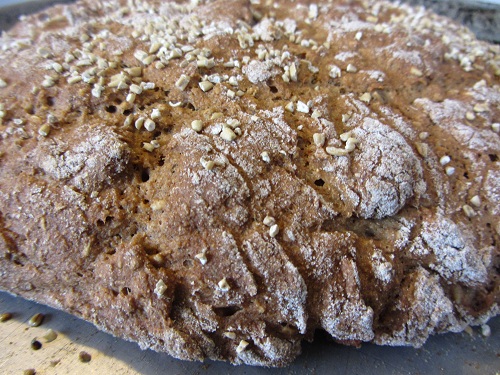 Soda Bread Recipe, by my sister Kerry of Healthy Diet Habits - the link goes to her site!
Holidays and Observances Website