Truckee L Businesses
The
Truckee L Businesses
page, is part of the
Truckee Business Directory
, which will provide an A - Z guide of all the Truckee Businesses that are included on the Truckee Travel Guide website.
There are 500+ pages planned for the Truckee Travel Guide website. I've started with a broad overview of topics, and I'm working on filling in the details now.
This page will be the Truckee Business Directory page for all businesses that begin with the letter "L". Businesses will be listed in this directory, as I mention them on my site. If your business is not listed yet, it is merely that I have not completed relevant pages yet!
While the bulk of the businesses mentioned on this site, will be businesses in Truckee, there will be some businesses and restaurants from the Squaw Valley, and North Lake Tahoe area mentioned as well.
Advertising opportunities, in the form of directory listings, featured pages, category sponsors, and site sponsors, are now Available! Check out my site statistics!
All Non-Profit Organizations in the Truckee and local area will receive FREE directory listings, and featured pages highlighting their causes and fundraising events.
A Truckee Event Calendar is available, where anyone can enter a "free" event.
Additional details on each business listed below will be coming soon!


---
Truckee "L" Businesses
La Bamba



La Chamois



La Galleria



Lake Tahoe Balloons



Lake Tahoe Music Festival



---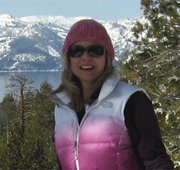 Lake Tahoe's Alive - On Facebook

LakeTahoeAlive.com - New website featuring South Lake Tahoe with mobile applications

Local expert on Everything Tahoe including restaurants, lodging, skiing, biking, hiking, golf, festivals, concerts, and Live Events.
Favorite Quotation: Keep Lake Tahoe Alive and Blue!!


---
Larkspur Hotel Truckee-Tahoe



League to Save Lake Tahoe



Leggs-Hanes-Bali-Outlet Store



---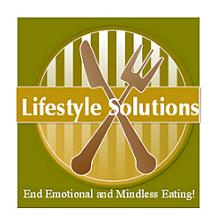 Lifestyle Solutions

Healthy-Diet-Habits.com Website is a Truckee Travel Guide, "Eat & Drink Category Sponsor"

Whether you are eating emotionally, or mindlessly, Healthy Diet Habits, can promote weight control, and weight loss! Lifestyle Solutions, provides tips for Healthy Lifestyle Changes.



---
Linda's Nails



Loch Leven Lodge



Lodge Restaurant & Pub



Loft Barber Shop



Los Altos



Lost Trail Lodge



Lotus Sage Massage
---
Go to Truckee Advertising Options

Go to Truckee Event Calendar

Return to Living in Truckee

Return to Truckee Business Directory

Return from Truckee L Businesses to Truckee Travel Guide Home Page


---