Truckee River Regional Park

The Truckee River Regional Park is located at 10050 Brockway Rd, in Truckee, California. It is the largest of the Truckee Parks, and covers 62 acres. It is conveniently located just 1/2 mile south of the Downtown Truckee area on Highway 267.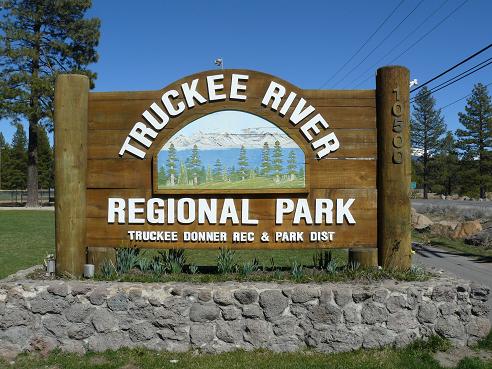 The park is the site of many of the Truckee Summer Activities and is the location of the Truckee Donner Recreation & Parks District summer Kids Camp programs, which both of my kids attended and loved! The park is also home to the summer farmers market from June to October, and the summer music concert series!


---

Map and Direction:


---

Park Amenities Include:


Additional details will be coming on some of these facilities:


Amphitheater - officially "Salty Gebhart Amphitheater" - home to the Truckee Summer

Music

Concert series, this landscaped amphitheater provides lawn seating that looks down on the stage, above the

Truckee River

.
The 2017 Summer Music in the Park Concert series is every Wednesday night from June 21, 2017 to August 30, 2017 from 6:30 - 8:00pm. FREE! (2018 dates will be posted shortly!)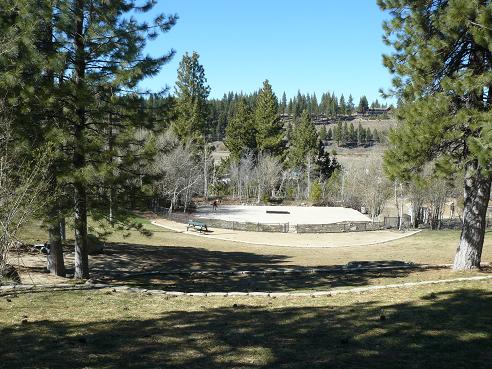 Ball Fields - large and small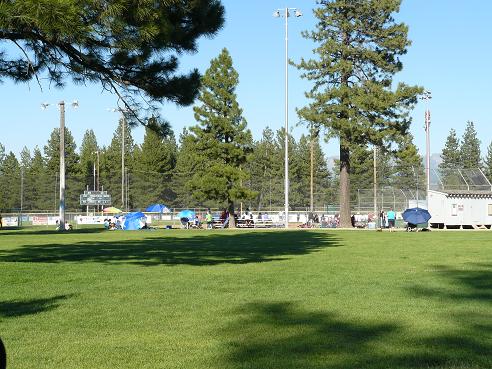 Basketball Courts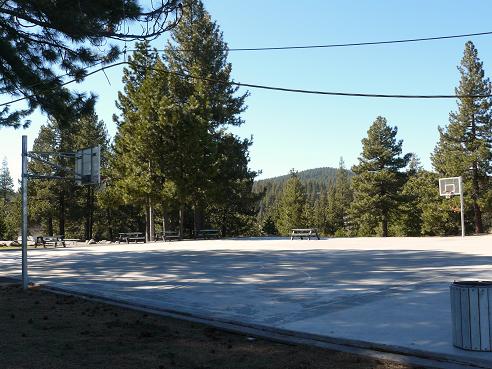 Disc Golf course - this is an 18 hole course that overlooks the
Truckee River
. Bring your own disks!
Ice Rink - in Winter (see
Ice Skating
)
McIver Rodeo Arena - regulation-size arena seats up to 4,000 and may be rented for rodeos, such as the annual Truckee Championship Pro-Rodeo, concerts & special events.
Nature Trail - this trail is 0.8 mile and it winds through the Regional Park. There are picnic sites and benches along the way to rest and the trail provides 12 different native and naturalized plants of the Truckee area. (See my
Truckee Flora
page!)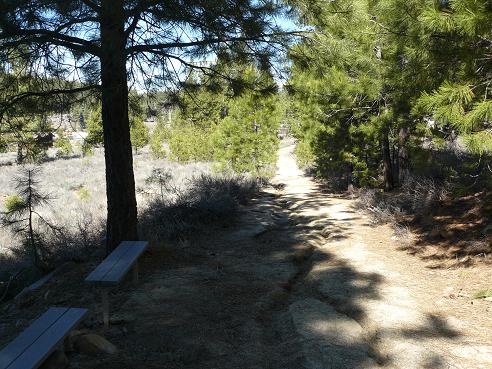 Picnic Areas - 4 picnic areas with tables and BBQ's
Playground area - a "No Smoking" area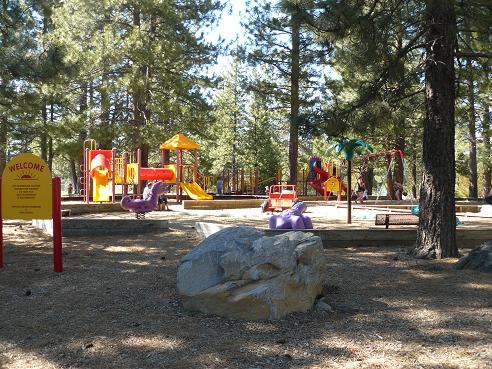 River Trail - provides a connection to the
Truckee River
area of the park where you can walk or fish.
Skate Park - Open daily from dawn to dusk. Free to use!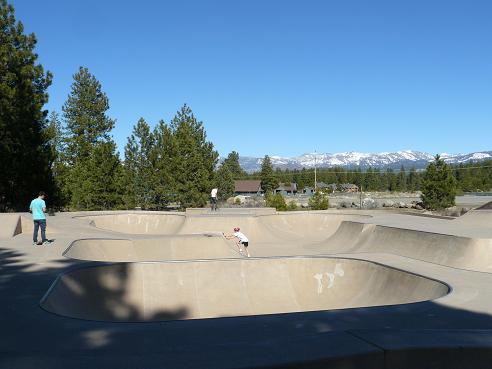 Tennis Courts - there are two of them, towards the back of the park by the Amphitheater parking lot.
Tot Lot
Volleyball Courts - two of them, behind the small ball field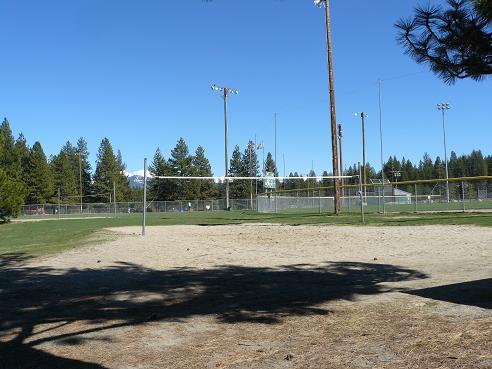 ---

Truckee River Regional Park
 Facility Rentals:


The majority of the Truckee River Regional Park facilities may be rented out up to two weeks in advance, by filling out a Rental Application with the Truckee Donner Recreation & Park District.



---

Dogs in the Park?


From May 1 - October 31st each year, you may bring your dog(s) to the Regional Park if they are leashed at all times. This Town of Truckee ordinance will be strictly enforced!
From November 1, through April 30th, you may let your dog off of their leash, providing that they are under strict voice and visual control.
We used to bring our dogs to a lot of the Little League games that Ryan played in to social the dogs when they were puppies. They were so adorable that they got lots of attention!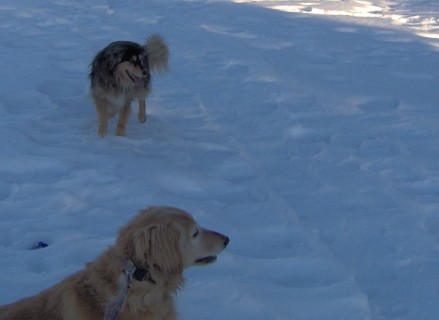 Jewel and Dakota Storz