Truckee S Businesses
The
Truckee S Businesses
page, is part of the
Truckee Business Directory
, which will provide an A - Z guide of all the Truckee Businesses that are included on the Truckee Travel Guide website.
There are 500+ pages planned for the Truckee Travel Guide website. I've started with a broad overview of topics, and I'm working on filling in the details now.
This page will be the Truckee Business Directory page for all businesses that begin with the letter "S". Businesses will be listed in this directory, as I mention them on my site. If your business is not listed yet, it is merely that I have not completed relevant pages yet!
While the bulk of the businesses mentioned on this site, will be businesses in Truckee, there will be some businesses and restaurants from the Squaw Valley, and North Lake Tahoe area mentioned as well.
Advertising opportunities, in the form of directory listings, featured pages, category sponsors, and site sponsors, are now Available!
All Non-Profit Organizations in the Truckee and local area will receive FREE directory listings, and featured pages highlighting their causes and fundraising events.
A Truckee Event Calendar is available, where anyone can enter a "free" event.
Additional details on each business listed below will be coming soon!


---
Truckee "S" Businesses
Sacred Artichoke Catering


Safeway


Safeway Deli


Salon Cambiare


Salon Fandango


Sandy's Pub (Resort at Squaw Creek)


Sassy Nails


SaveMart


Savemart Deli


Scraps Dog Bakery


Sears Hometown Stores


Seventh Day Adventist Church


Shag


Shampoo Hair and Make-Up Salon


Sierra Adventures


Sierra Agape Center


Sierra Avalanche Center


Sierra Bible Church


Sierra Cosmetic Laser


Sierra Green Building Association


Sierra Pacific Coffee Supply


Sierra State Parks Foundation


Sierra-At-Tahoe


Sierra Pet Clinic of Truckee


Six Peak's Grill (Resort at Squaw Creek)


Smokey's Kitchen


Soaring Adventures of America


Soda Springs
---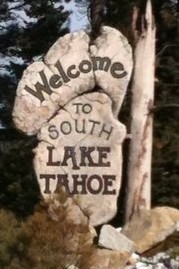 Stateline's Alive - On Facebook
Local Travel information on hotels, restaurants, and things to do in Stateline, Nevada.


---
Spa at Squaw Creek


Spirit Interior Design


Sports Tahoe


Squaw Dogs


Squaw Valley Inn


Squaw Valley Institute


Squaw Valley, USA


Squeeze In


Starbucks - 11260 Donner Pass Road (in Safeway)


Starbucks - 11290 Donner Pass Road


Starbucks - Village at Northstar


Start Haus


Stella, Cedar House Sport


Stir Crazy Deli


Subway


Sugar Bowl


Sunnyside Inn Lakeside Dining Room


Sunnyside Inn Outside Deck


Sweet Potatoes Deli (Resort at Squaw Creek)
---
Go to Truckee Advertising Options

Go to Truckee Event Calendar

Return to Living in Truckee

Return from Truckee S Businesses to Truckee Business Directory

Return from Truckee S Businesses to Truckee Travel Guide Home Page


---