Winter in Truckee

Winter in Truckee is magical! To me, there are few things more beautiful than being in Truckee right after a snowstorm, when the sun comes back out, and the snow is still on all of the tree branches! The kids come out to play with their sleds, and dogs have fun running through the snow. Cross Country Skiers can be seen blazing a trail down the streets before the snow plows come through.
Skiers and Snowboarders flock to the Ski Resorts and the Terrain Parks, and you can usually find sledders out anywhere there is a hill. There are so many Truckee Winter Activities for the sports enthusiasts.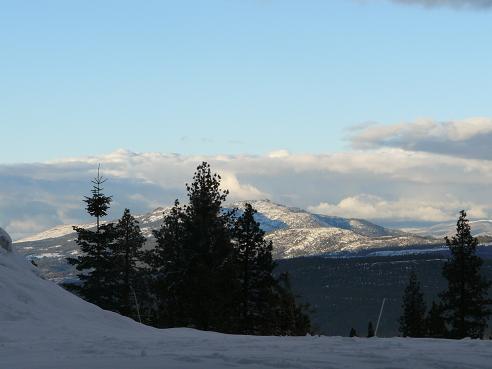 The view from the Ritz-Carlton Highland, Lake Tahoe - mid mountain at Northstar California
Photo Credit: Leigh Storz, Owner of Truckee-Travel-Guide.com


*****
Fun Facts about Winter in Truckee


The first day of Winter (when

Fall

ends), or the "Winter Solstice", is on December 21st, 2015 and is the shortest day of year, when the Sun reaches its most southern point in the sky at local noon. After this, the days start getting longer.



The last day of Winter is March 19, 2016




SNOW

...is the word of the Winter

Season

in Truckee!! There is lots of it!  In fact in Nov. 2013, The Weather Channel ranked Truckee as the #4 City on their list of the Top Six Snowiest Cities in America -

See the page for Truckee

.
Buzzfeed Travel on November 5, 2013 Ranked

Lake Tahoe

as the #1 Place on their list of 34 Places that are even better in the Winter!

See the article here!




Donner Lake

sometimes freezes in the wintertime - and is so beautiful with the

snow

covered mountains surrounding it.




On average, the coolest month of the year in Truckee is January.




The most precipitation on average in Truckee occurs in December.




The lowest recorded temperature in Truckee was -31.0 degrees in 1965. Brrr....the coldest I was in, in Truckee was -13.0 degrees.
---

Winter Weather in Truckee


Below, you can find the Truckee Weather Records and Averages for the winter months from The Weather Channel:
Month
Avg. High
Avg. Low
Avg. Precip
Rec. High
Rec. Low

Dec.

40.0 F

16.0 F

7.18 in

67.0 F
1958

-31.0 F
1965

Jan.

42.0 F

15.0 F

5.54 in

61.0 F
1976

-18.0 F
1957

Feb.

44.0 F

17.0 F

6.83 in

65.0 F
1986

-28.0 F
1962

March.

49.0 F

22.0 F

5.35 in

72.0 F
2004

-10.0 F
1955
View the Truckee Weather Statistics for the rest of the year!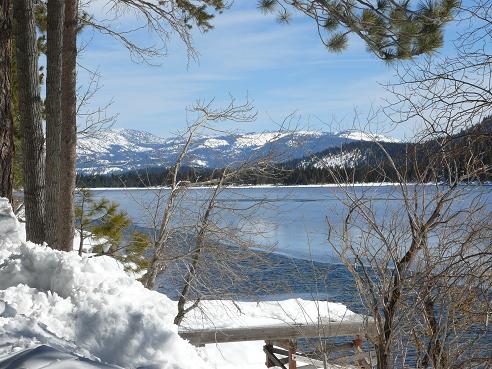 Donner Lake on 2-28-11, taken near one of the Public Piers
Photo Credit: Leigh Storz, Owner of Truckee-Travel-Guide.com
---

Winter Holidays and Observances -
2015/2016 Season


I'm planning an extensive "Holidays In Truckee" section with a page for each Holiday or Observance. (Pages will be linked up below when completed) Dates without a year, fall on the same day each year. Dates that are moveable, or different each year, will show the year after the date.
Winter Holidays include:
First Day of Winter - December 21, 2015

Christmas

 - December 25

New Years Eve

 - December 31

New Years Day

 - January 1

Martin Luther King, Jr. Day - January 18, 2016

Groundhog Day - February 2

Super Bowl Sunday

 - February 7, 2016 - This is not a Holiday, but it is an annual event, where friends & family get together to watch the game!

Chinese New Year - February 8, 2016

Valentines Day

 - February 14

Presidents Day - February 15, 2016

St. Patrick's Day

 - March 17

Last Day of Winter - March 19, 2016
You can find thousands of Holidays and Observations, by checking out my Holiday Website! (link opens a new browser)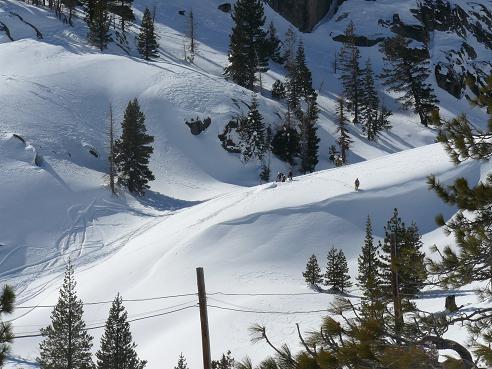 Snowboarders hiking up Shallenberger Ridge from Old Hwy 40 in Truckee, CA
Photo Credit: Leigh Storz, Owner of Truckee-Travel-Guide.com
---

Fun Truckee Winter Events -
2015/2016 Season


You can check out the Truckee Travel Guide's Event Calendar for more details, but here are some of the Winter Event highlights:
Holidays at Squaw  

Magical Memories 2015 - Holiday Events at the Resort At Squaw Creek in

Olympic Valley

- Nov. 25, 2015 to Jan. 3, 2016

Skiing

for Schools at the

Ski Resorts

- various days - See my

Discounted Lift Tickets

for more details!

Heavenly Holidays at the Heavenly Village in South Lake Tahoe




Christmas Pancake Breakfast and Skiing with Santa - December 25th at Tahoe Donner Downhill

SnowGlobe Musical Festival in

South Lake Tahoe

- December 29, 2015 - December 31, 2015



New Years Eve at Northstar - annual Fire & Ice New Year's Eve Celebration! There will be a DJ, live music, a spectacular Fireworks show, smores, drink specials,

shopping

,

dining

,

ice skating

and more!

North Lake Tahoe SnowFest - March 4, 2016 - March 13, 2016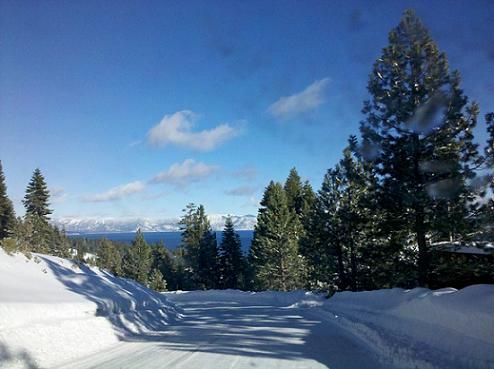 Lake Tahoe in Winter (taken in January 2010)
---

Additional Helpful Info. in Winter


---

Like This Page?