Truckee Flora
What Grows in Truckee?
Truckee Flora - what does that mean? Flora is a term that is defined as: the plants of a particular region or period, listed by species and considered as a whole.
So...in other words, what grows in Truckee?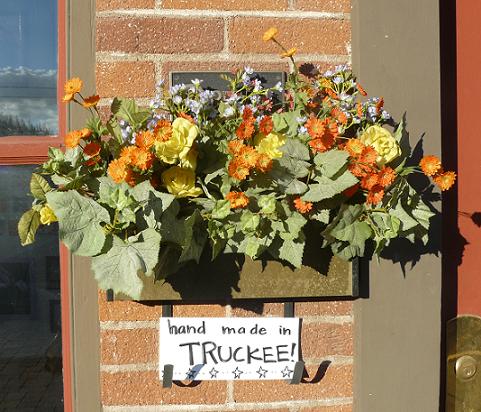 Photo: Flowers outside of Moody's Bistro & Lounge (inside the Truckee Hotel)


I had always enjoyed gardening before I moved to Truckee, but Truckee was where I really fell in love with gardening.  For one thing, Truckee summers are not super blazing hot, and so working out in the garden was always an enjoyable thing to do in the summer. 
What I loved most about gardening in Truckee was that everything is so natural! It is not a town where every yard is fenced with a formal fancy yard with lawn and formal flowerbeds. With all of the pine trees and rocks around, people can get away with just throwing some plants and bulbs in the ground. And it all looks gorgeous to me!
One of my favorite flowers that grows awesome in Truckee is Lupines. You can see them growing in yards in spring and early summer and are a common wildflower that you can see. The picture below is of some lupines that I found along a bike path in Tahoe City over at Lake Tahoe.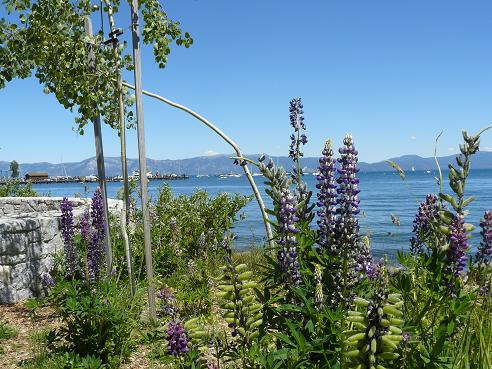 Lupines growing next to the bike trail by Commons Beach in Tahoe City, Lake Tahoe


Wildflowers can be seen growing everywhere in the Truckee area. One of the best ways to see them, is to go on an organized hike in Truckee, Squaw Valley, or at Lake Tahoe. A fun day is taking the cable car up to High Camp at Squaw Valley and just walking around on the hiking trails where you can see wildflowers growing. Your dog(s) can ride up on the cable car with you to go hiking which is awesome! or Pawsome in Dog Speak!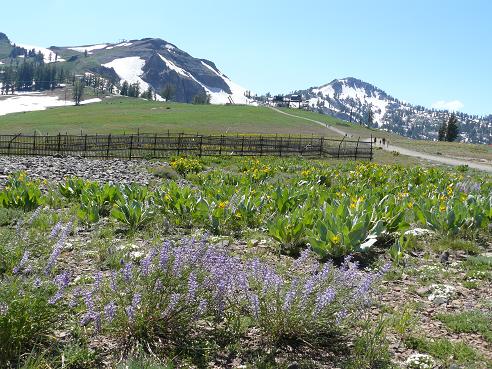 Wildflowers growing at High Camp, Squaw Valley


Some of the most popular wildflowers that grow in the area are Mule Ears (the yellow flowers pictured above), Lupine, Buckwheat, Penstemon, Indian Paintbrush, and Mountain Elderberry.


This video was done by Lake Tahoe Weather, and is named "Lake Tahoe Wildflowers - Part 1"....it shows some of the common Wildflowers and Trees that grow in the Truckee and Lake Tahoe area.


---


Here are a few things that I learned about gardening in Truckee:


Bulbs work fantastic in Truckee, but I found that if I planted them and left them in the ground over the winter until the next year like you can in some areas, that they would gradually get eaten by all of the squirrels in the area. I got to where I would plant them, and then at the end of the season, I would dig them up and store them in my garage until it was ok to plant them again the next year.




Obviously trees and shrubs that can't handle frost, don't do well in Truckee due to all the snow! The local plant Nurseries in Truckee will carry things that grow well in Truckee!




Surprisingly, all the perennial plants still do great and you plant them, they get buried underneath the snow in the winter, and then come alive again in the spring! With my yard, I had tons of big boulders, so I had some help in bringing them all together to form the basis of some flowerbeds around the yard. I brought in some great amended soil to fill the areas, and the bulk of what I planted was perennials.




In my yard, White Shasta Daisy, Echinacea, Coneflowers, Foxglove and Lupines and Oriental Poppies did fantastic in the sun and Hostas did great in the shade areas.

Annual flowers still do great in Truckee! The growing season just can be a little shorter than in other areas that don't have snow. I always planted tons of annual flowers in between all my perennials and on the edges of all my rock gardens for amazing color. Annual flowers however typically die out each year, so are more expensive as you have to buy them again each year, unless you take the time to collect the seeds.
---

Some of the most common trees found in the area are the California Red Fir, Jeffrey & Ponderosa Pines, White Fir, Lodgepole Pine, Sierra Juniper, and the Mountain Hemlock.
Since Truckee is in the Sierra Nevada there are trees everywhere. I loved the snow in Truckee right after it stopped and before the snow had a chance to fall off of the tree branches....it is just breathtaking!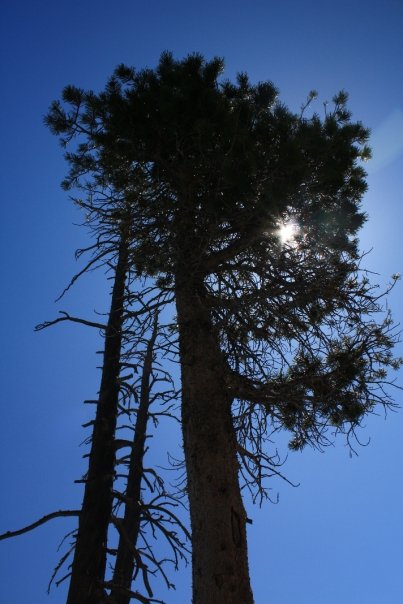 As I've been wandering around the Truckee and Lake Tahoe area taking pictures, I've been finding some trees that just have these amazing tree roots. By far, the best one I found so far was hiking down the Vikingsholm Trail at Emerald Bay, Lake Tahoe. I featured it on my Vikingsholm Trail page.
I've also found some amazing tree roots at Shoreline Park at Donner Lake, and at the Donner Memorial State Park. Check out the links!!


---

Additional information will be provided on the following: (info to come soon!)


Truckee Florists




Truckee Landscape Services - including:




Landscape Architects


Landscape Contractors


Landscape Maintenance



Truckee Nurseries





See Also:


Truckee Hiking

- for information on where to go to view wildflowers. You can also pick up some great

Hiking Books

that will highlight the best place to see the wildflowers and the best time of year.




Truckee Home and Garden Shops

- there are great places in Truckee to buy outdoor patio furniture and garden art which I believe makes the garden!




Garden Rooster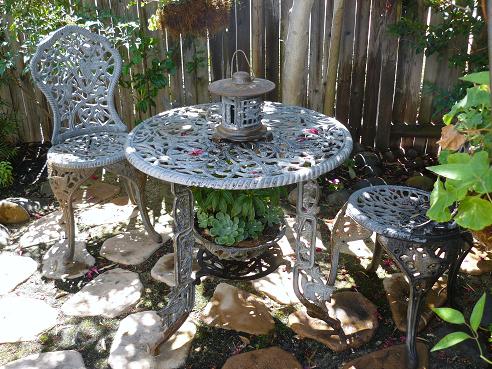 This is a bistro table, two chairs, lantern, and flower pot that I bought at The Rock Garden, in Truckee, California.