Truckee Dog Information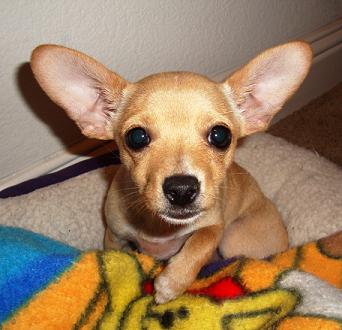 This Truckee Dog Information page is ALL about Dogs! I love Dogs, but they do take work, and money, and they need lots of love, and they can be destructive! But, so are kids, so dogs are so worth it!
The first year we moved to Truckee in 1995, I got a Golden Retriever puppy named Jewel, and soon after, my daughter manipulated me into getting another puppy that was half Golden Retriever & half Huskey. We named him Dakota, and he turned out to be the best dog ever. Unfortunately, he died over Christmas of 2010. Jewel is now 15, and as soon as she dies, I'm planning on fixing up all of the Pet damage to my house, putting it on the market, and relocating back to my beloved Truckee, where I plan to get another dog and train it as a Therapy Dog through the Humane Society of Truckee-Tahoe's Pet Assisted Therapy Dog Program.


Among the damage chalked up to my two puppies - several holes in the walls where they somehow decided to rip apart the sheet rock in the wall, three sliding doors with claw marks on them as well as several inside doors, carpets and puppies...ugh!, and the best one that I still hear about occasionally, is my pups ripped up and shredded the sprinkler system in the Parental Units backyard! Oh...and they stole one of Ryan's school textbooks, took it out to my deck, and ripped it to shred's....The excuse that the dog ate my homework, or textbook in this case really was true! The problem with two dogs at once, is you never knew which one was the culprit, because they wait until your back is turned to be bad!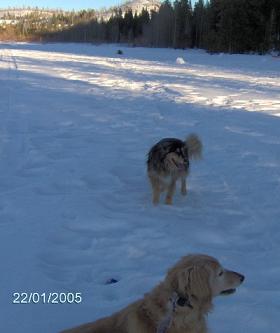 Pictured: Jewel and Dakota Storz

Dogs absolutely love snow! Due to the cold, the majority of the dogs in Truckee that I remember seeing were large dogs, with lots of hair to keep them warm. Truckee is the perfect place for Golden Retrievers and Huskies, and other large dogs!

Even still, I remember the time that the snow from one side of my roof fell, and my dogs were playing on the side of the house. They quickly learned what that sound was, and to get out of the way fast!!


PLEASE SHARE YOUR PET STORIES AND PICTURES - at the bottom of the page, you will have the opportunity to share YOUR pet stories and up to 4 pictures of YOUR Pup with the readers of Truckee Travel Guide. Please also, share YOUR Great recommendations and Truckee Dog Information Tips!


---

Pet Holidays

Did you know that National Pet Day is on April 11th? There are lots of different Pet Holidays throughout the year to honor and celebrate your beloved Pets. You can check these out on my new Website, Holidays and Observances - Pet Holidays!


---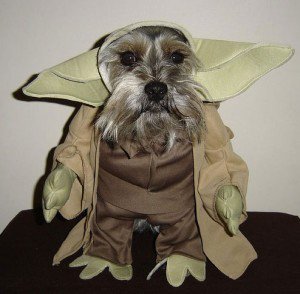 Dogs absolutely MUST celebrate Truckee Holidays, along with the family! Dressing up is essential to dogs getting in the Holiday spirit! Check out my Halloween in Truckee page for a video of Dog Halloween Costumes.
and....all Truckee Dogs, absolutely MUST receive at least one Christmas present under the tree each year! Preferably something great to eat, or some new toy to play with. Even better, one of each! A Christmas Stocking hung on the mantle for your pup, is not out of the question!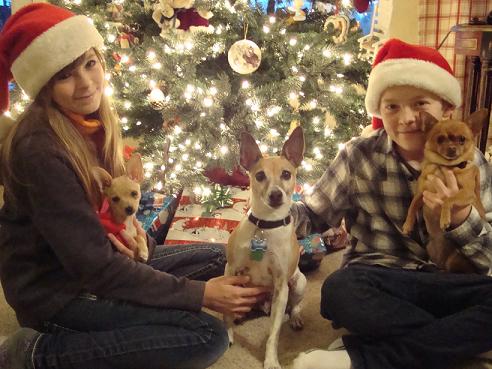 ...and Pup Pictures in front of the Christmas Tree and with the kids is essential
Pictured: My niece Amanda Smith, nephew Kyle Smith, and their Dogs Pixie, Hercules, and Chloe.


---

Truckee Dog Boarding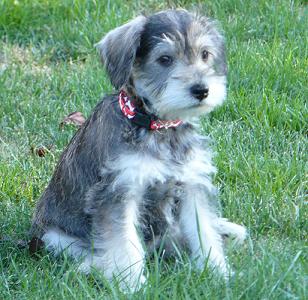 Finding someone that you trust to watch your beloved dogs while you go on vacation is essential. You can choose to have someone come to your home, or you can board your pet.
We boarded my two dogs, and my daughter Brie's, cat Pixie that she got in Truckee, several years ago in Roseville, CA when we went to Catalina Island for my son's wedding. We were almost on the plane to leave, when we got a call from the Kennel saying that Brie's cat had opened it's cage, and clawed through the window screen of an open window, and her cat was gone! They said that it was the 2nd time that that had happened. I could understand once, but allowing a beloved pet to vanish a second time was unforgivable!
When we picked up our dogs, I got perverse pleasure in hearing them tell us that her cat was still on their property as it was sneaking in during the early hours every morning to eat their cats food that they left out, and waking up all the dogs in the kennel who started barking. They never caught Pixie, and Pixie never found his way back home! (They did not make us pay for Pixie's boarding, but they did make us pay for the dogs - I personally thought, that since they lost one of our family pets, that there should have been no charge whatsoever!...but I'm a business major, and understand the importance of great customer service and avoiding negative press!)
The moral of the story, is find someone that you trust to watch your pet! You need to know that your pets will be safely waiting for you to return home!


Truckee Boarding facilities are: (additional details will be coming shortly)


Canine Country Pet Pals - offer in home Pet sitting, Doggie Daycare, and Cage Free Boarding Facilities - This place looks awesome!


Dog Gone it! Pet Care


Donner-Truckee Bed & Breakfast for Pets (at the Donner-Truckee Veterinary Hospital)


Pampered Pet Care


Truckee-Tahoe Kennel


---

Truckee Dog Grooming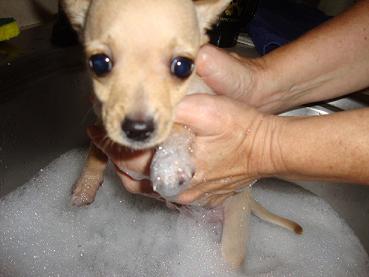 The Truckee Pet Grooming places are:


Donner-Truckee Bed & Breakfast for Pets (at the Donner-Truckee Veterinary Hospital)


Mickey's Dog Grooming - (located at Mickey's Pet Stop)


Mickey's School of Grooming


Pet Station (pictured above)


Truckee Tahoe Kennels


---

Truckee Puppy and Dog Training
A well trained dog who minds you, is a great thing! It is easier to train your pups when they are young, before they have time to develop bad habits that will need to be undone.
You can find Truckee Dog Training at:


Canine Country Pet Pals - offers Puppy Kindergarten classes, Off Leash Hiking classes, Basic Obedience, and Problem Solving Clinics
Humane Society of Truckee-Tahoe - offers a Pet Assisted Therapy Training program. I plan to do this when I move back to Truckee.
The Savvy Dog Training & Education Center
Truckee Donner Recreation & Park District - offers Puppy Training Classes
---

Truckee Pet Stores & Pet Supplies


Truckee has two pet stores, and we shopped at both of them. We got Brie's kitten, Pixie at Mickey's Pet Store, and we got Dakota, our Golden Retriever/Husky mix at the Pet Station. (best dog ever)


The Truckee Pet Stores are:


Mickey's Pet Stop, Inc.


Pet Station


Squaw Dogs - located at the Village of Squaw Valley
There is also a Dog Bakery in Truckee!


---

Online Dog Stores

As a dog owner, I'll list my favorite online dog stores below - very unique items that you don't typically see in pet stores!
Muttropolis...haute dogs and cool cats! This is a very fun website with unique items for dogs. The Muttropolis Blog is great for information about cats and dogs!


*****
---

Truckee Veterinary Clinics

Go to Truckee Veterinary Clinics


---

Truckee Dog Rules

See Truckee Pet Policies for information!


---

Truckee Dog Information - Dogs in Emergencies

After just completing a large Emergency Preparedness in Truckee section, make sure that YOUR dogs are covered in YOUR family emergency plan!
Keep Tags on Your dogs at all times with your contact information, get YOUR dogs micro-chipped, and make sure that your Emergency Kit's include Dog Supplies! It has been heart breaking to see all the lost pets in the recent tornado's across the country. Post pictures of found pets on Facebook, and contact the Humane Society of Truckee-Tahoe or the Town of Truckee Animal Control for instructions if you find a missing pet! Most people with a lost pet, will contact these places first!


---

Truckee Dog Information - Adopting a Dog or Puppy.....

The Humane Society of Truckee-Tahoe, usually has a great selection of dogs that are looking for their forever homes! (More info to come)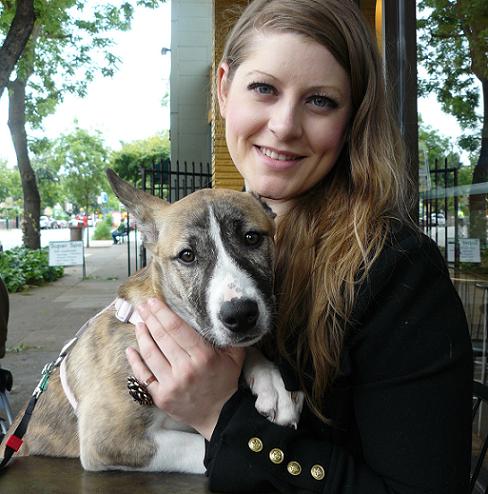 Photo: My daughter, Brie Storz and her puppy Leedo
Photo Credit: Leigh Storz, Owner of Truckee-Travel-Guide.com

I'm a big fan of rescuing a dog. The pup above was found by a friend of my daughter, Brie wandering an alley in Midtown Sacramento, skinny and very shy and timid. Her friend couldn't keep her, so Brie took her in and named her Leedo. She is just the sweetest thing, and has totally bonded to Brie and is very loyal to her. She is especially timid around men, which makes me wonder if she was abused. Brie has been working hard to socialize her with other people and other dogs. With rescue dogs, you don't always know what the breed is (we can't figure out what Leedo is??), and you don't know their history, but it is so nice to know that you have saved a dog and given them a better life!!


---

Dog Resources

In this section, I will list cool, and inspirational "Dog Sites" as I find them, along with their Mission Statements!


---


SHARE YOUR Dog Stories and Pictures


Have A Great Dog Story or Pictures of YOUR Truckee Dog(s)?
Do you have a great story about YOUR Truckee Dog(s)?

Where did YOU get YOUR Truckee Dog?

Do YOU have any great recommendations on Truckee Vets, Truckee Dog Trainers, Truckee Dog Bakery's, Truckee Kennels?


Share YOUR Truckee Dog Stories and Dog Pictures!!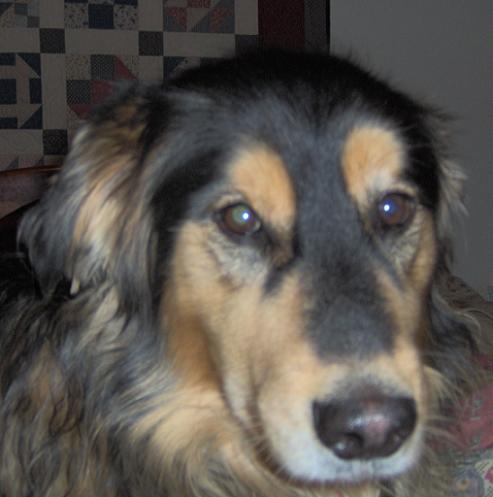 Photo: My beloved Pup "Dakota" - 1996-Christmas 2010
1/2 Golden Retriever, 1/2 Husky - Best Dog Ever!!
---

Go to Living in Truckee

Go to Pet Policies

Go to Truckee Veterinary Clinics

Return from Truckee Dog Information to Truckee Fauna

Return from Truckee Dog Information to Truckee Travel Guide Home Page


---